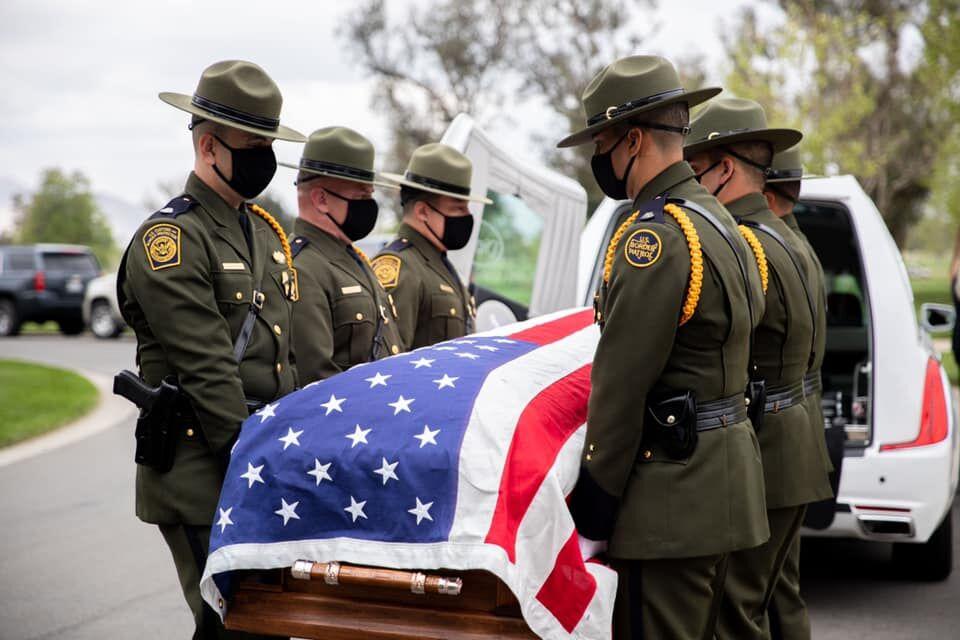 RIVERSIDE — El Centro Sector Border Patrol Agent Alejandro Flores-Bañuelos was laid to rest Tuesday, nearly a month following the on-duty accident that took his life.
Services were held at the Riverside National Cemetery Amphitheater. Supervisory Border Patrol Agent and Public Affairs Officer Carlos P. Pitones said most of those in attendance were Border Patrol agents from the El Centro Sector, as well as representatives from several local, state and federal partners. He said dignitaries in attendance were CBP Acting Commissioner Troy A. Miller, U.S. Border Patrol Chief Rodney Scott and El Centro Sector Chief Gregory Bovino.
"Yesterday was a difficult day for El Centro Sector as we laid our brother to rest," the El Centro Sector said on Facebook. "With heavy hearts we heard our dispatch call his star number, India-203, for a safety check one more time. A call he will no longer be able to answer. We watched his horse pass by without his rider, leaving behind indelible sadness, yet grateful for the opportunity to have worked alongside him."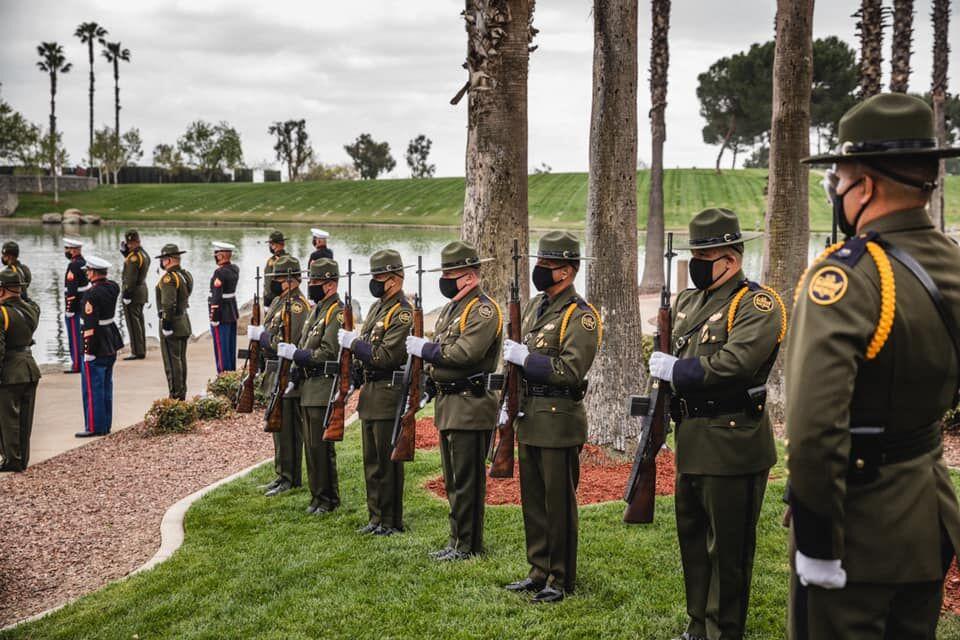 Flores-Bañuelos, 35, was responding to a report of an accident north of North Marina Drive at the time he was injured on March 15. He reportedly was assisting a 75-year-old woman in a Nissan Sentra when he and the Nissan were hit by a northbound Chevrolet.
He was transported by ambulance to Pioneers Memorial Hospital in Brawley, where he was pronounced dead by the hospital's medical staff.
Flores-Bañuelos began his career with the U.S. Border Patrol 12 years ago. He also served in the U.S. Marine Corps.
He is survived by his mother, sisters, his expectant wife and three children.
A GoFundMe account started on behalf of the fallen agent's widow and children has raised more than $93,000 to date.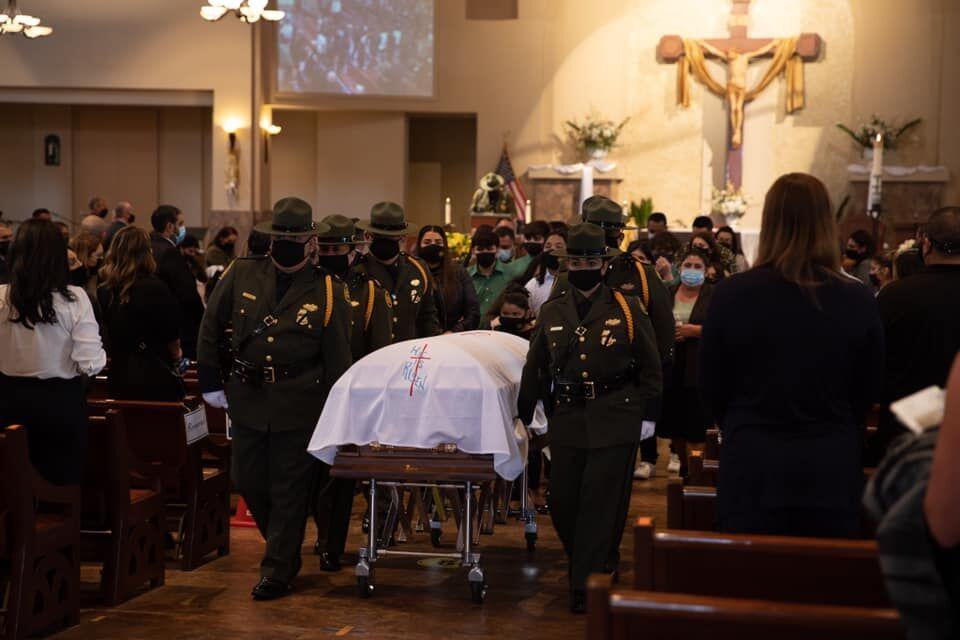 "Thank you for your service and sacrifice," the Facebook post concluded. "Rest in peace Border Patrol Agent Alejandro Flores-Bañuelos, we will hold the line from here."