CALEXICO — A 57-year-old Calexico man with Down syndrome had his cherished bicycle stolen Monday afternoon, and, in less than 24 hours, the community came together to help.
Gerardo "Eddie" Paez considered his customized lowrider bike to be "his world," his nephew David Paez explained.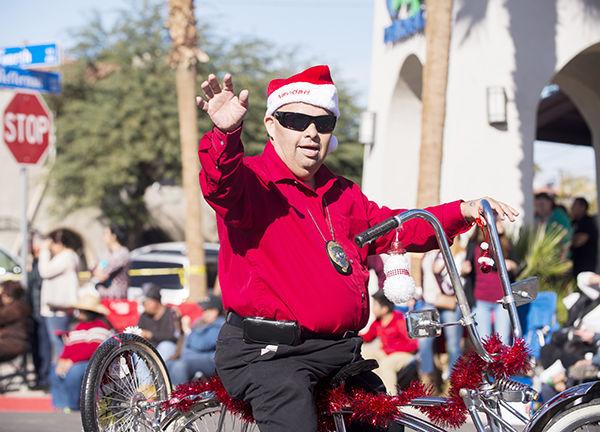 Paez had his world turned upside down after he left his chromed-out bike parked about noon Monday outside of the 99 Cents Store on Second Street.
Eddie briefly went inside the store to shop for some shaving blades, and, upon his return, discovered that his bike, which he left unsecured, was gone.
Eddie had owned the $500 bike for the past five years, and it was his primary means of transportation.
After word got out, Valley residents, especially those in Calexico, reached out to show their support.
Notably, both staff and customers at a barbershop here, which Eddie frequents, volunteered to pitch in for a new bike.
However, this was not needed, because by Tuesday, $1,010 was raised through a GoFundMe account created for Eddie.
Also on Tuesday, Fernando Tamayo, a childhood friend of David Paez who currently lives in Las Vegas, shipped Eddie a bike, which is expected to arrive to the Valley on Friday.
The GoFundMe money will be for purchasing Eddie a bike customized to his liking, while the bike from Vegas will be used as a secondary option.
"I just spoke with him and I told him the news," Eddie's nephew said Tuesday. "He was all happy, yelling through the phone. Knowing him, he's probably going to be riding them both."
With the kindness and acceptance that the Calexico community has shown Eddie over the approximately 28 years he's been a resident, David was shocked the theft even occurred.
In 2017, Paez received a key to the city during the community's daylong commemoration of World Down Syndrome Day.
He has also been recognized as an honorary chief of police for a day by the Calexico Police Department.
The replacement of the bike insured that Eddie will continue his tradition of cruising in the annual Calexico Christmas Parade.
 "Everybody in the community of Calexico, they love him," David said of his uncle. "From business owners to grandmas, everybody knows him. I don't think Calexico would be the same without him. He is Mr. Calexico."
Even without the support of the community, David believed his uncle would've eventually gotten himself a replacement bike.
"He would've put it on himself to save money to get a new bike," David said. "He would've gone out there, worked at Cuchis and the barbershop — he wouldn't stay sitting down. He always worked for what he wants."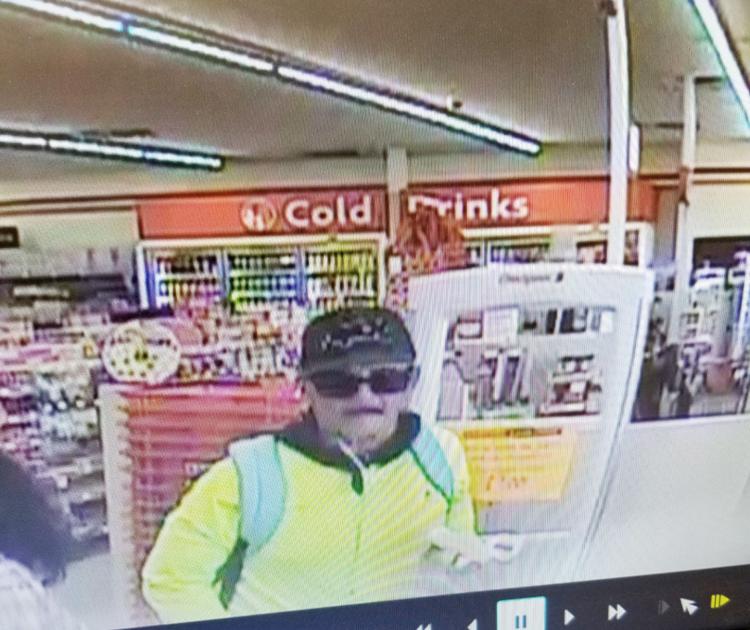 While a suspect has yet to be arrested, Paez's family received a tip of a Hispanic male adult in his 40s who was seen walking with what was possibly Eddie's bike into Mexicali through the port of entry vehicle lanes.
If the bike has indeed been taken across the border, David considers it "as a loss."
"Once it goes that way, that's it," he said.
However, if the bike is still in Calexico, he believes the community would come together and report any sighting of it.
David doesn't believe that his uncle Eddie haphazardly left his bike at the entrance of the 99 Cents Store.
"He's really careful with his bike," David said. "He won't let anybody ride it. His bike is everything to him."
Eddie himself went to the CPD just after his bike was stolen.
CPD Chief Gonzalo Gerardo on Tuesday said the department continues its search for the stolen bike.
CPD released a mugshot of a man who, through surveillance footage, was seen taking the bike, although the department has yet to come into contact with him or any other suspects.
The department is also working with authorities in Mexico.
"Here, locally, we're on the lookout," Gerardo said. "And it really, really upset us. That was his ride."