HEBER — While the COVID-19 pandemic may have cut the school year short, Heber Elementary School District didn't let its top students go unnoticed.
The district recognized its Students of the Year for all grade levels at its two schools — Heber School (fourth through eighth grades) and Dogwood Elementary School (transitional kindergarten through third grade) — with a virtual slideshow presentation, which was posted on its Facebook page Tuesday.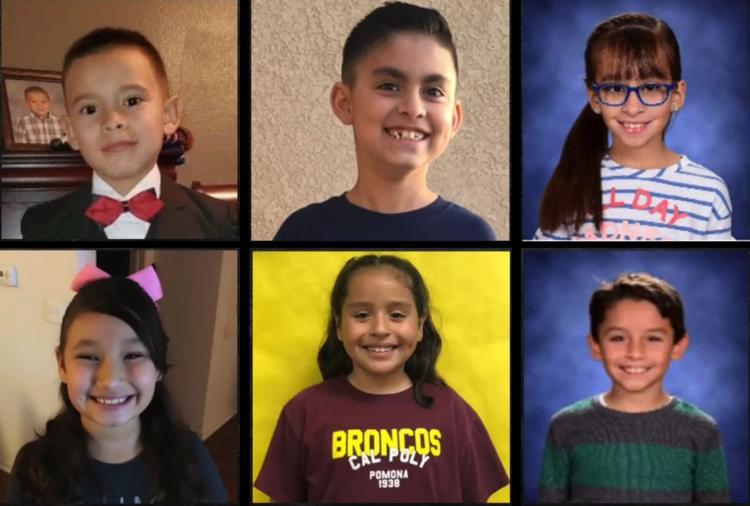 "A special thank you to our parents for their support and to our amazing teachers," the post stated.
The name of each student, as well as a photo and brief bio, was shown during the presentation. Each teacher in each grade level chose their own Student of the Year.
The bios shown during the presentation were written by each student's teacher and described the student's accomplishments during the abbreviated 2019-20 school year.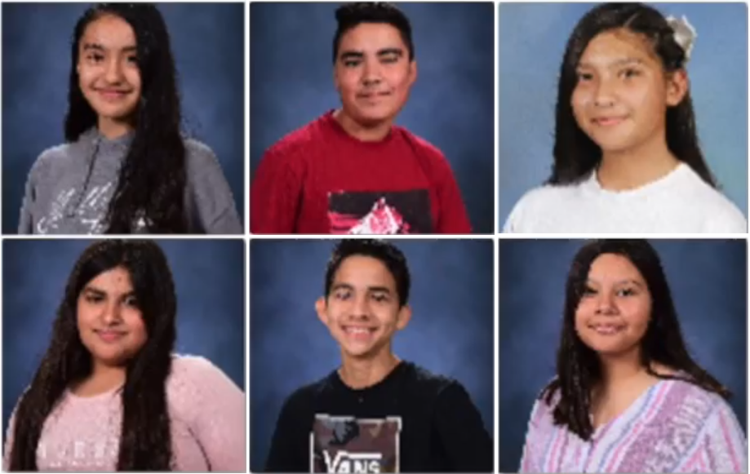 Dogwood Elementary Students of the Year
Transitional kindergarten
Kyleen Flores, Ms. De Shields' class
Alexa Cañez, Ms. Arballo's class
Kindergarten
Valentina Arreola, Ms. Loo's class
Isabella Loo, Ms. Yee's class
Jathziry Velasquez, Ms. Paleo's class
Jacob Aguilar, Ms. Newton's class
Maximiliano Guzman, Ms. Figueroa's class
Nathalia Suarez, Ms. Pantoja's class
First grade
Alyssa Moreno, Ms. Alvarez's class
Carlos Flores, Ms. Mendez's class
Raul Avila III, Ms. Martija's class
Bayde De Shields, Ms. Jimenez's class
Sebastian Cuevas Abrin, Ms. Corona's class
Alessandra Siqueiros, Ms. Romero's class
Second grade
Angie Contreras, Ms. Moreno-Valencia's class
Luis Anthony Andrade, Ms. Maciel's class
Jason Aguilar, Ms. Salorio's class
Leila Arballo, Ms. Escobar's class
Renata Herrera, Ms. Luevano's class
Jamilet Ruelas, Ms. Alvarado's class
Third grade
Victoria Barron, Mr. Ramirez's class
Devin Martinez, Ms. Adler's class
Angel Newton, Ms. Diaz's class
Megan Romero, Ms. Arguelles' class
Mayleth Lopez, Mr. Garcia's class
Giselle Estavillo, Ms. Ortiz Segura's class
Armando Carrazco Rodriguez, Ms. Mena's class
Luis Barajas, Ms. Gradillas' class
Heber School Students of the Year
Fourth grade
Valeria Lopez, Mr. Arevalo's class
Juliana Torres, Ms. Duran's class
Jocelyn Bejarano, Ms. Quintero's class
Christian Aguilar Jr., Mr. Lambert's class
Fifth grade
Randy Arguelles, Mr. Camacho's class
Alexa Fino, Ms. Gerardo's class
Ximena Herrera, Mr. Martinez's class
Azul Hernandez, Ms. Martinez's class
Yvonne Garcia, Ms. Velasquez's class
Sixth grade
Daisy Martinez, Mr. De La Rosa's class
Alexa Romo Tapia, Ms. Espinoza's class
Maximiliano Martinez, Ms. Romero's class
Julia Sanchez, Mr. Garcia's class
Ashley Booth, Ms. Moyron's class
Oscar Cortez, Mr. Anderson's class
Elvia Almeida, Ms. Torres' class
Seventh grade
Melanie Andrade, Ms. De La Torre's class
Derek Garcia, Ms. Zambrano's class
Michael Molina, Ms. Lopez's class
Ana Mejia, Mr. Gonzalez's class
Jeffrey Nieves, Ms. Bautista's class
Eighth grade
Marilyn Zavala
Leilani Escalante
Jessy Baez
Marlon Nava Preciado
Akemi Barrientos
Nicole Lopez-Lopez