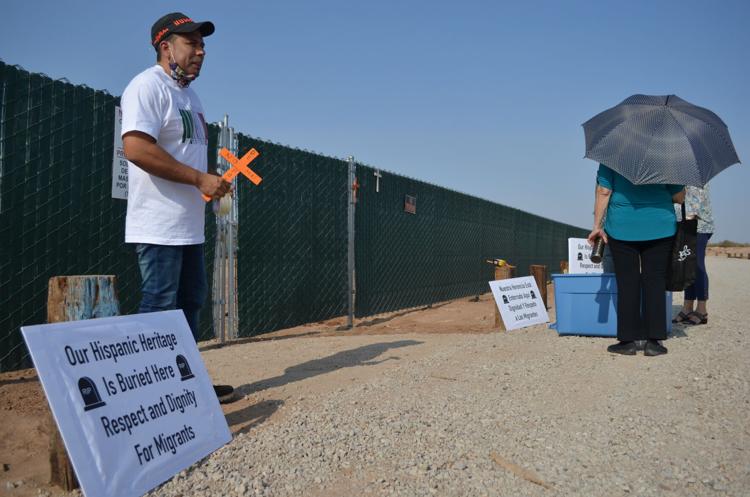 HOLTVILLE  — Community members and immigrant rights supporters gathered Tuesday at Terrace Park Cemetery to honor unidentified migrants buried in the cemetery plot dedicated for pauper's graves.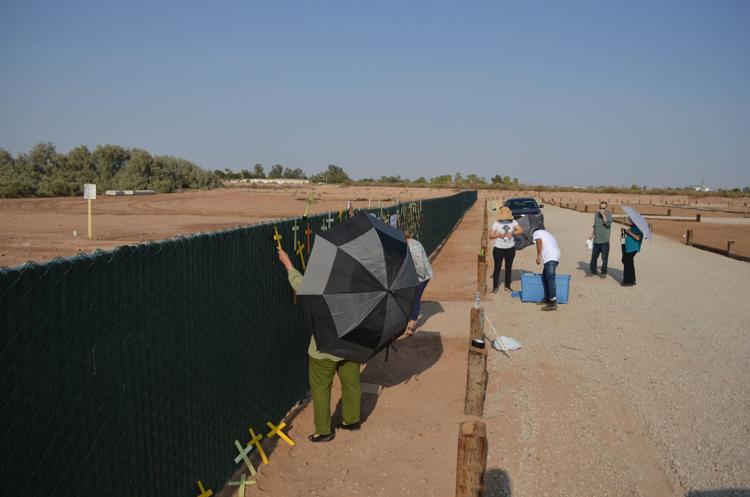 The gathering coincided with the start of Hispanic Heritage Month and the commemoration of five Latin American countries' Independence Day, including Honduras, Guatemala, El Salvador, Costa Rica and Nicaragua.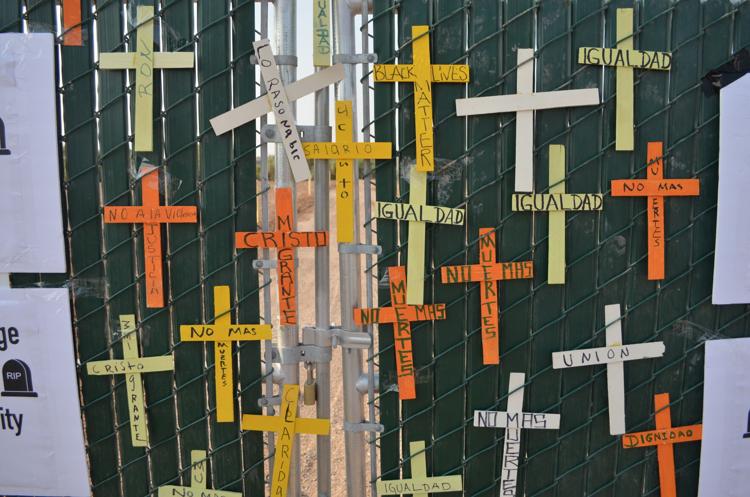 The event was hosted by the Coalition for Humane Immigrant Rights (CHIRLA) and Migrant Child Watch.
"We believe in human rights, with or without documents," said Hugo Castro, CHIRLA Southern/Baja California region organizer.
Currently, the county Public Administrator's Office, which manages indigent burials, has plans to provide services to eight unidentified decedents who are believed to be Mexican immigrants, the agency reported.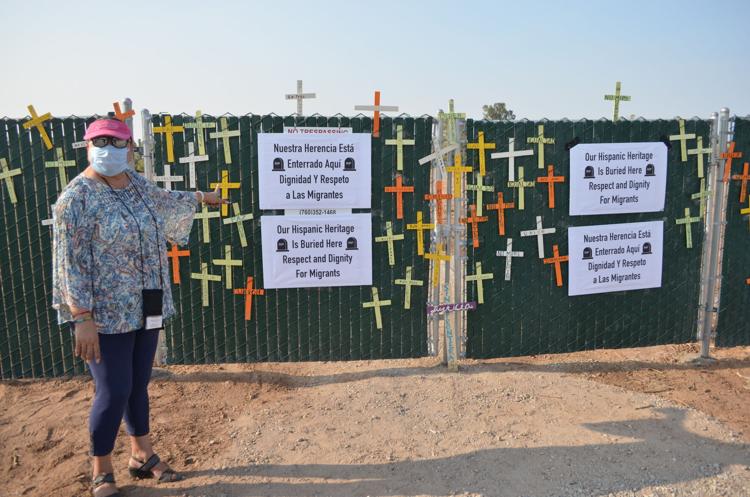 This federal fiscal year, the deaths of 16 migrants have been reported, the El Centro Sector Border Patrol reported. A total of 17 deaths were reported the previous fiscal year, the agency stated.
Authorities are often able to identify decedents believed to be immigrants.
Additionally, Border Patrol has rescued 171 individuals in FY 2020, compared to 81 in FY 2019, an increase of 111 percent.