MEXICALI— A crime wave was registered in Baja California on Friday that sparked fear and heavy police activity. Vehicles on fire and road closures were seen throughout the state.
Social media users in Mexicali reported around 6:00 p.m., that a group of armed individuals threatened a bus driver and passengers to step down of the vehicle over Calzada Independencia in front of IMSS 28 Clinic. After they left the bus, they lit the vehicle on fire.
The Municipal Transport System suspended services on Friday.
Later, Norma Bustamante, mayor of Mexicali, condemned the violent acts in the city.
"This government strongly rejects any act of violence that goes against the life and security of the citizens," mentioned Bustamante on Friday.
Pedro Ariel Mendivil, head of Mexicali's Public Safety, informed that armed suspects responsible for the bus in flames were detained and channeled to authorities from the Public Ministry.
Similar incidents were reported in Rosarito, Tecate, Ensenada and Tijuana.
According to José Férnando Sánchez, head of Tijuana's Secretary of Safety and Citizen Protection, at least ten incidents with vehicles on fire were registered in the city, resulting in the most affected in the state.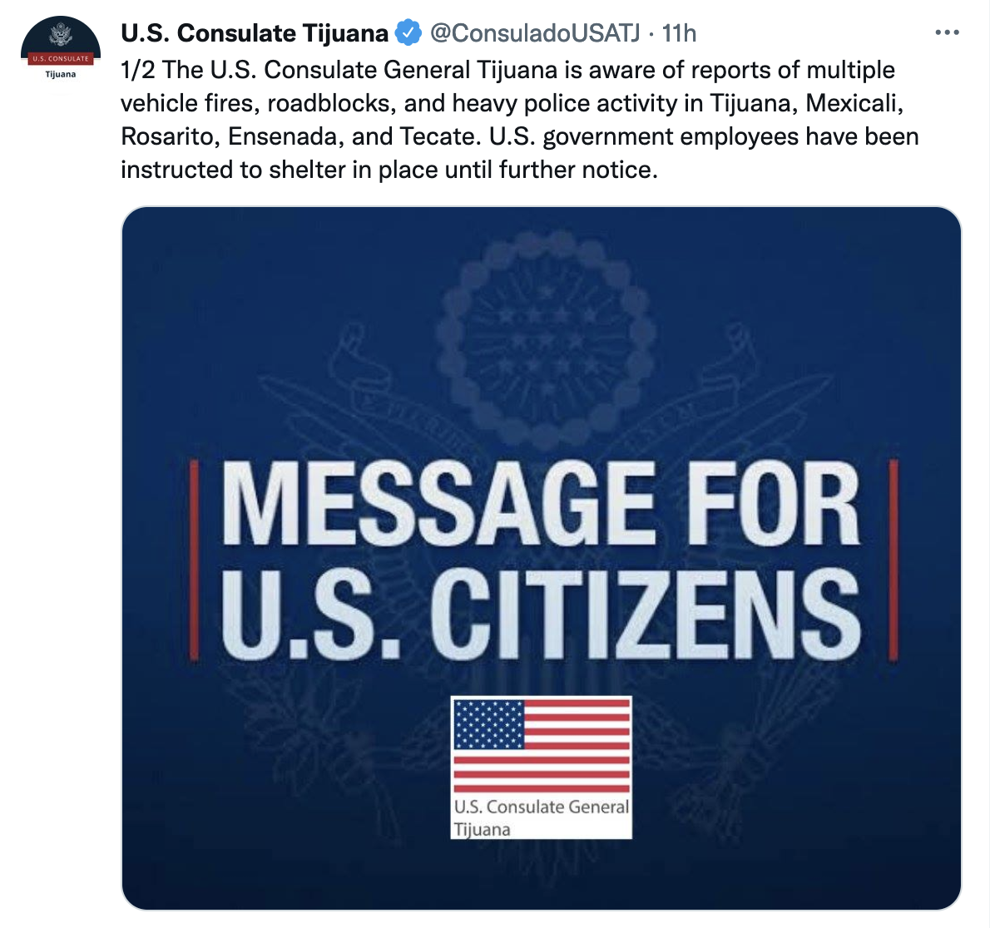 The U.S. Consulate General Tijuana recommended citizens avoid the area as the agency was aware of the incidents. U.S. government employees sheltered in place until further notice. They recommended monitoring local media for updates, awareness of surroundings, and notifying friends and family about safety.
Several businesses, schools, and recreational spaces closed throughout the state to secure Baja California's citizens.
Maria del Pilar, governor of Baja California, mentioned that state safety agencies were working in collaboration to deploy elements in the cities to protect the streets.
"We are not going to spare efforts and resources to maintain peace in our state," said Marina del Pilar, governor of Baja California, in a video.