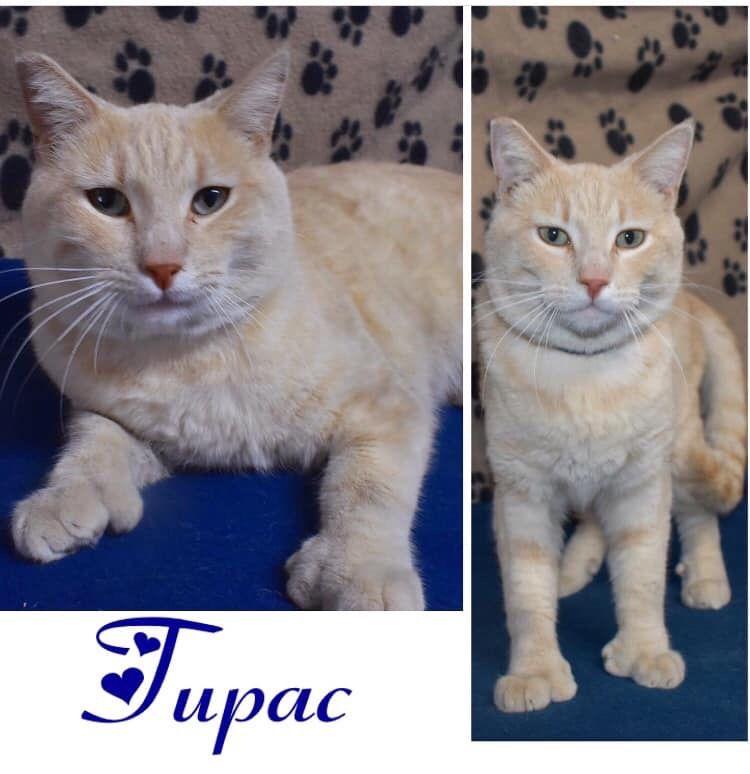 You're not seeing double (well maybe double kitty toes)... we have another polydactyl kitty here at the shelter!
Tupac came into our care about a month ago from Brawley Animal Control and was already neutered and had a tipped ear when he came in. This handsome boy is known amongst our crew as the shelter love bug! Since the moment he arrived at our shelter, he has wanted nothing more than to be held and loved on by anyone and everyone. This cat is the most lovable cat that we have ever had the pleasure of caring for.
Tupac gets along well with other cats, dogs and children. We are hoping that Tupac will find his furever home by this Friday. There is no better way to celebrate a day dedicated to love than spending it with a shelter pet that has an immeasurable amount of unconditional love bottled up inside.
Tupac would be the purrfect addition to anyone's family this Valentine's Day. If you would like to set up a meet and greet with Tupac, please call or come by the shelter during our business hours. Tupac's adoption fee is $50.
AGE: 1 1/2 year
SEX: Male, neutered
BREED: Domestic shorthair
COLOR: Champagne tabby
WEIGHT: 9.12 pounds
Adoption benefits include:
- Up-to-date on vaccinations
- Microchipping
- Spay/neuter
- One FREE wellness check with local veterinarian
- One FREE grooming with Awesome Pawz in Holtville (dogs only)
1575 W. Pico Ave.
El Centro, CA 92243
(760) 352-1911
Business hours:
Tuesday-Friday: 2 p.m. to 6 p.m.
Saturday: 11 a.m. to 3 p.m.
Sunday & Monday: CLOSED
*Closed all major holidays*