Since the COVID-19 stay-at-home order began, Imperial Valley Press has invited local students to share their experiences studying at home. We will publish these reports for the duration of the state's stay-at-home order and as long as we have participants.
We've asked that the submissions be limited to 200 words or fewer and include the student's name, age, school and a photo, if possible.
Students may submit more than one article as the days pass. In other words, we'd like you to keep in touch.
Submissions should be sent to tbodus@ivpressonline.com. Responses may be edited for clarity and space.
Victoria Valencia, 23, San Diego State University-Imperial Valley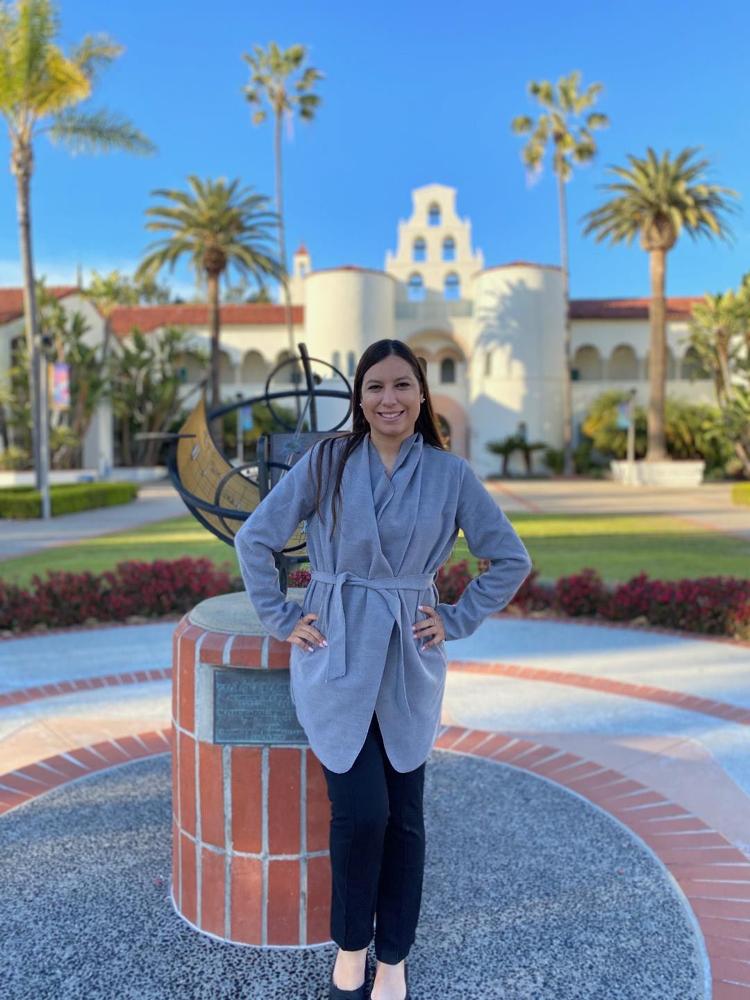 My experience studying and working at home has definitely been a challenge for me. Although my classes have been online all semester, I do work for SDSU-IV campus and have had to transition due to COVID-19.
It has been difficult to transition from working on campus to working at home. I'm a notetaker for students who need extra support, and it has been a different experience so far. I now find myself exchanging emails with professors to add me to their roster/class so that I may accommodate the students for whom I take notes.
I am notetaking for these students via Zoom or other video conferencing, which is something that is new and scary for me. It has been an adjustment, but I try to do the best that I can to provide the proper accommodations for students.
I never thought that my last semester of my undergrad years would be spent studying and working at home. I definitely did not imagine my graduation being postponed, and as a student leader at SDSU-IV, it saddens me that I don't get to see our students every day and talk with them.
However, I'm hopeful for the future and would like to tell everyone to please stay safe and be kind to one another.
Joey Vargas, 9, Ben Hulse Elementary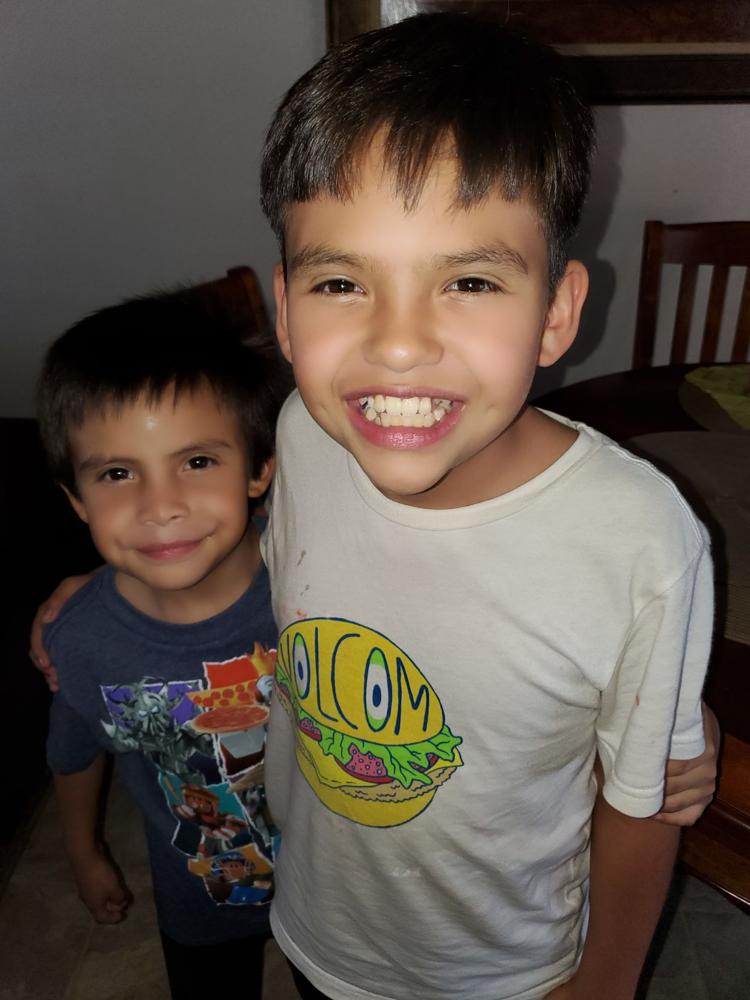 I am been homeschooled by mom. I have been doing morning exercises, work and board games with my brother. I miss everyone at school.
Claudio Acosta, 27, San Diego State University-Imperial Valley
The shock of what's happening worldwide hasn't left our faces, illuminated by the ever-present glare of a computer screen or phone.
What started as a hectic semester with a Monday-through-Thursday schedule and work crammed into every available hour not being already taken up by school, will end in peaceful solitude, inside a spare room in my mom's house, now converted into a supply room and office used for schoolwork.
Now, my life as a student resembles that of a monk. "I have class" means you will web-conference, trying not to get distracted by the difference in lighting, video resolution and awkward angles of the students and teachers trying to move on as normally as possible.
This is a giant educational experiment. We might not be certain about much when it comes to this novel virus, but students and professors know for sure this is the beginning of a new educational era of remote teaching and learning.
Aaron Equihua, 22, San Diego State University-Imperial Valley
Hello, everyone! My name is Aaron Equihua (EE-KEY-WAH), I am 22 years old, and I am a senior here at San Diego State University-Imperial Valley.
I am a native of the Imperial Valley, born and raised in the upcoming town of Imperial.
This spring 2020 semester is my last semester here as I will be graduating in May with my bachelor of science in criminal justice.
Never would I have thought in my entire collegiate career that I spent my last semester in quarantine during these unprecedented times. It has altered our lifestyles and way of living affecting our community, the nation, and the world as a whole.
As much as our community thinks being quarantined is convenient for students, nothing could be further from the truth. The biggest struggle for me is not being able to study or work on writing assignments at my local Starbucks where I can step outside of my home away from distractions.
Another challenge for me is staying on track with my assignments and deadlines throughout this semester. I continue to try to be optimistic and positive to look forward as this, too, shall pass.
Stay home, stay safe, and stay busy.
Priscilla Felix, 18, Southwest High School
COVID-19 has changed the world, completely. Fear controls people now. It's been proven that hysteria among society can change anyone's life worldwide. Most of us didn't realize the severity of this virus until we began seeing who's at risk, its consequences, and the death rate.
As more cases of COVID-19 were confirmed within the U.S let alone California, it made people think and act irrationally. For example, buying an unnecessary amount of essential items that not everyone was able to obtain due to the scarcity.
This type of fear can make society go into a panic and avoid reality. The reality is that everyone is at risk. The most effective way to prevent COVID-19 is by washing your hands. Keeping good hygiene. Clean hands are important.
Staying self-quarantine is crucial. I've been trying to stay calm by painting what I feel each day since it's emotionally hard for me. COVID-19 has changed me.
This virus has affected everyone. All of us have lost something due to COVID-19. Elderly people lost their peace of living. Adults lost jobs. Parents lost income. Seniors lost their last high school memories. Students lost their in-person education. Children lost childhood memories. COVID-19 has proven to us that we need to be stronger than the virus itself.
As a senior, I lost memories, learning opportunities, and life lessons that could've helped me shape the new person I'll become after I graduate if I do. The hardest loss I've had is my peace of mind. 
I hope everyone recovers from this situation. I hope this makes everyone stronger as a person, including me. We should never take life for granted. Life could be taken away from you at any second. Healthcare workers are heroes.