BRAWLEY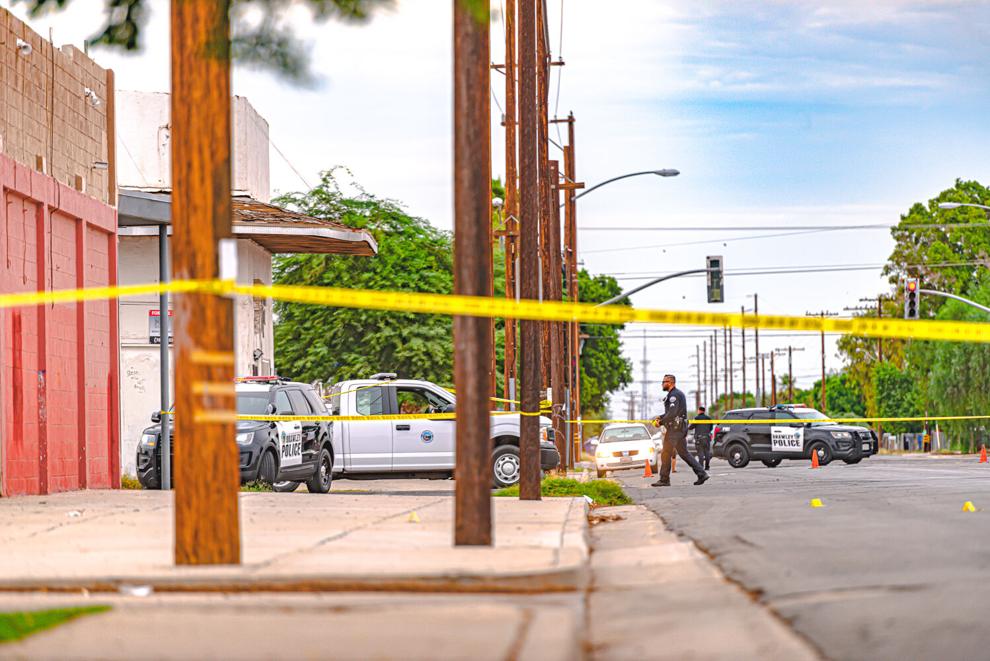 Man airlifted after being shot
A man was airlifted for medical treatment after being shot Thursday afternoon at the South Cesar Chavez and G streets intersection, county scanner traffic stated.
Brawley Police Department received a report about 4:58 p.m. Thursday of a shooting in the area of Cesar Chavez. The victim was reported to have a gunshot wound to the head.
Two minutes after the report came in, a Brawley police officer located the victim at the intersection and immediately identified him as Larry Martinez.
"He's got blood everywhere on his head," the officer told a dispatcher while requesting an ambulance to the scene.
Additionally, the officer reported that it was OK for Brawley firefighters to come to the scene — meaning the scene was considered to be clear of any threats.
After making contact with the victim, a Brawley Fire Department fire chief reported that the victim was alert, oriented and was maintaining his own airway.
By 5:20 p.m., an AMR Ambulance transported the victim, who was reportedly 165 pounds, to the Brawley Airport, where he was flown out by a Reach air medical ambulance.
While it was unable to immediately get any suspect information, BPD was able to get a description of a suspect vehicle after interviewing witnesses at the scene.
The vehicle was described as an olive-colored GMC SUV that was last seen leaving northbound on Cesar Chavez. No license plate number was available.
At 5:14 p.m., law enforcement personnel taped off the intersection as they investigated the scene.
No additional information was immediately available.
EL CENTRO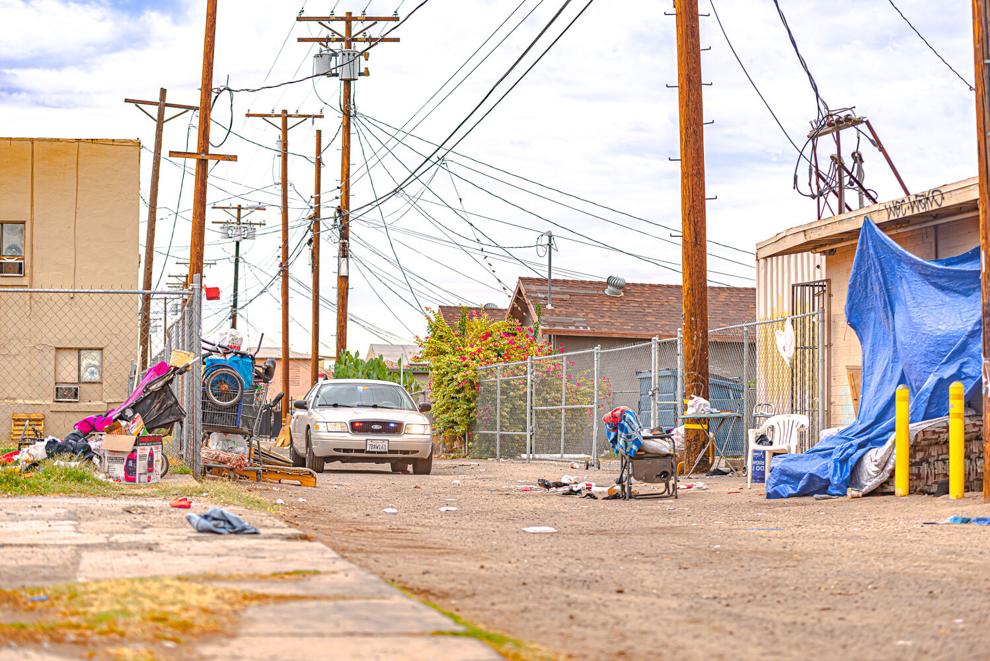 Police respond to encampment in alley
El Centro police officers on Friday discovered a homeless encampment set up in a dirt alley behind 480 W. Olive Ave., a professional services building, county scanner traffic stated.
El Centro Police Department received the report about 8:18 a.m. of a city ordinance violation taking place at the alley.
The reporting party reported that there were two female transients who had set up the camp and that they were possibly taking off their clothes.
Additionally, the reporting party said the two women were refusing to move out of the way for vehicles and residents passing through the alley.
Officers arrived at the scene about 8:27 a.m. and immediately requested that the city's Public Works Department respond to the scene.
While officers did not locate the two women in question, they did locate the encampment, as well as a group of people behind the building.
It was unknown whether any of the people at the scene were cited or arrested.
—Vincent Osuna, vosuna@ivpressonline.com
HOLTVILLE
Closures announced on SR-115
Caltrans announced construction crews will fully close a 1.5-mile section of northbound and southbound State Route 115, from Palm Avenue to the junction with Even Hewes Highway, from 5:30 a.m. to 4:30 p.m. on Monday and Tuesday.
The closures are required to apply striping to the newly paved roadway, Caltrans explained in a release.
Motorists on northbound SR-115 will be detoured onto Palm Avenue north, to Sixth Avenue west, to SR-115.
Southbound SR-115 motorists will be detoured onto Zenos Road east, to Holt Avenue south, onto SR-115.
Motorists on eastbound Even Hewes Highway will be routed to northbound SR-115 and may detour to Zenos Road east, to Holt Avenue south, to southbound SR-115.
The work is part of a pavement rehabilitation project on SR-115 from Even Hewes Highway to Towland Road. The project includes new paving, pavement seal coat, and new thermoplastic striping. Work began in mid-July and is expected to be completed in October.
—Tom Bodus, tbodus@ivpressonline.com