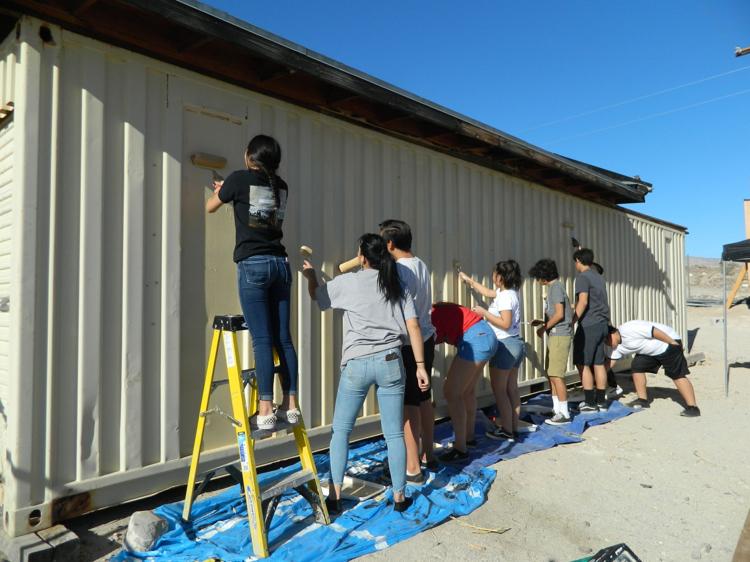 The Imperial Valley Desert Museum is a place of opportunity. Its programs and exhibits provide unique experiences for visitors to engage with their local history and environment, and to leave educated, excited and eager for more.  From its description of a tradition of human occupation and activity dating back more than 10,000 years, to the Valley's own geological and agricultural evolution, the IVDM provides a welcoming environment to discover a passion and personal connection to the land and its history, and to grow through that engagement. 
When Dan Prince, chief probation officer of Imperial County, approached IVDM Education Coordinator, Marcie Landeros, about hosting one of its youth programs at the museum for an extended project, the museum's answer was easy.
Created in 2016, the Juvenile Community Work Service Program is designed to divert first-time and low-risk offenders, often with simple traffic violations, from the formal court process or in lieu of fines by allowing them to perform public service projects in Imperial County.
Through the department's partnership with IVDM, participating youths were given the opportunity to connect to their community, be educated about the art, history and science of their home, and develop professional skills that they will take with them the rest of their lives.
Working directly with IVDM staff, these youths helped to re-imagine and transform an old, off-site storage location into the Activities and Propagation Center, a new facility that will soon serve the community as a place for traditional arts and the planting of desert plants.
Every Saturday for eight weeks, these youths would help with everything from clean-up and painting to working directly with original artifacts and material culture. As the days heated up, they would then move into the museum to work with the staff on education and art projects.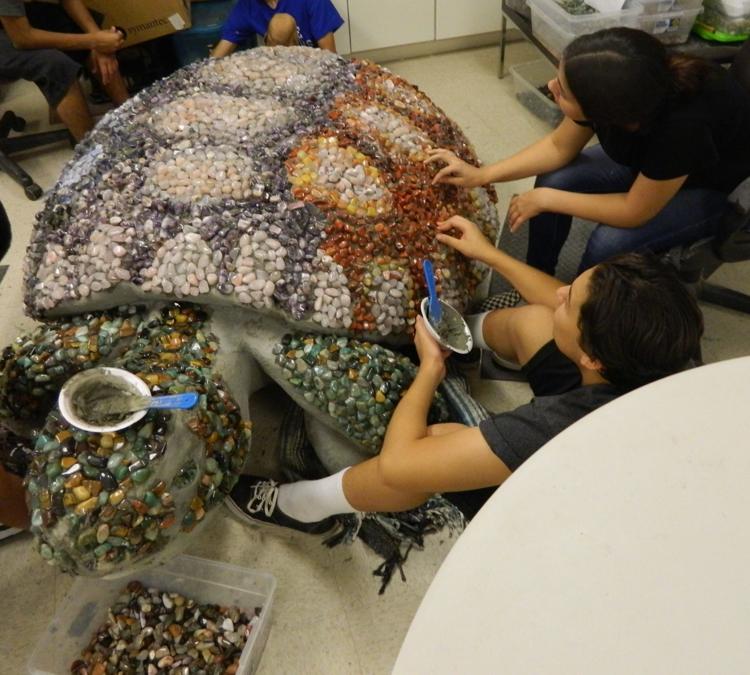 Working with artifacts
In helping IVDM transform the off-site storage to the APC, the participants had the opportunity to work directly with artifacts that came out of archaeological sites around Imperial County. 
Working alongside and under the guidance of both the museum's director, Dr. David Breeckner, and its head curator, Anne Morgan, these youths were able to engage with the region's past in a way few others have.
While helping to relocate the large stone (lithic) tools used by the Valley's earliest inhabitants into their new storage area, youth were taught their significance and encouraged to directly engage with and inspect the artifacts.  Later that day, moving up to IVDM, the value of those stone tools was revealed as staff demonstrated their use in a clay grinding exercise and, later, during a traditional pottery-making workshop.
Experiencing desert life
Juvenile Community Work Service Program participants were also give the opportunity to see desert life up close.
The APC will be a space dedicated to growing native plants, which can be used to plant along Salton Sea's receding shore line, to help fight desertification.
As they worked, they were shown the plants that are to be planted and what they can be used for. Occasionally, they would also get to see the animals that live in our desert in their natural habitat, most notably a tarantula hawk wasp, which had successfully caught a tarantula and was observed in the process of taking it back to its den.
They were then able to take their new knowledge of local plants up to the museum, where they learned how the first people of Imperial Valley weaved baskets out of those plants.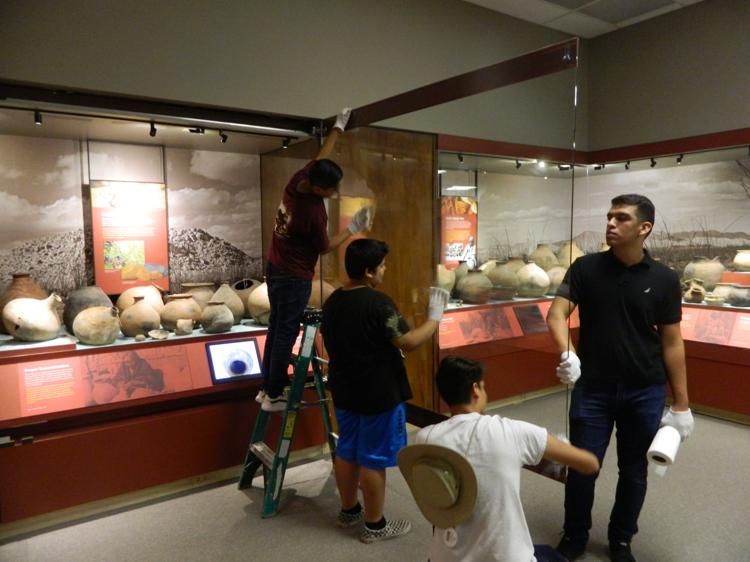 Skills for the future
When attending a national conference for museums this past spring, IVDM staff were surprised to learn that many institutions were afraid to work with their community youth.  When asked about working with children in work service programs especially, their response was shocking: "You can just say, no." 
Working together, JCWSP, Imperial County and IVDM have taken a different approach. To help develop skills and constructive outlets for the future, museum staff worked hands-on with participants, inviting them to assist in their everyday duties of museum work.
For some, they found joy in working on the museum's large-scale art projects, like applying mosaic to a large tortoise statue. Others worked with the curator and director and learned the processes behind proper artifacts and exhibit care.
Participants helped staff create new displays in IVDM gift shop, and took on a leadership role, helping museum staff run its Ocotillo Water Day event. 
Across the program period, IVDM staff saw the spark of passion ignited in the participating teens.  By its conclusion, staff were excited to see them grow — educationally, artistically, and professionally.
The result, and message, is clear. With its desert environment, the Imperial Valley is a land of extremes; however, just given the opportunity, it is also a land with incredible potential waiting to be realized.
The Imperial Valley Desert Museum is located in Ocotillo. It is open Wednesdays through Sundays, 10 a.m. to 4 p.m.