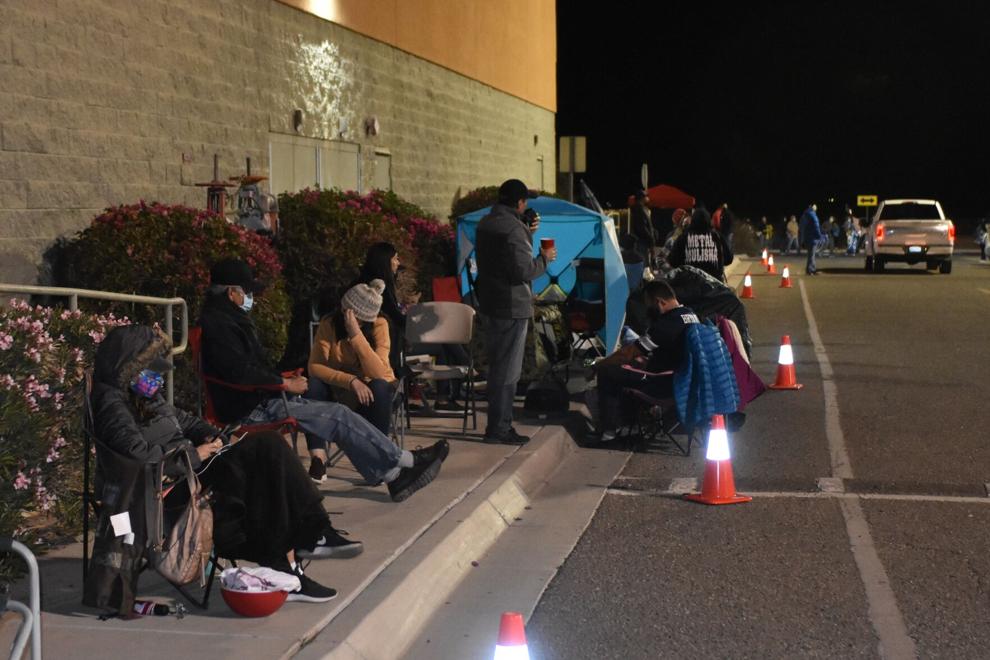 EL CENTRO — The City Council and the El Centro Regional Medical Center board of trustees will be meeting sometime Wednesday afternoon to discuss what went right and what went wrong with a vaccine clinic held at the Imperial Valley Mall early Monday morning.
Both ECRMC and Pioneers Memorial Healthcare District had announced vaccination clinics for Monday for persons 65 years old and older. The clinics were organized in the aftermath a recent state decision to move persons in that age group up in the priority order for vaccine recipients.
The policy change added more than 26,000 persons within the county to the number of patients immediately eligible for the vaccine.
Original plans called for 600 doses of the Moderna COVID-19 vaccine to be administered at ECRMC clinic at Imperial Valley Mall starting at 7:30. Another 300 Moderna vaccines were to be provided at PMHD's drive-thru clinic at Gateway Church at 7 a.m.
Response to the clinics proved overwhelming. People started gathering outside Imperial Valley Mall Sunday morning. By nighttime, there were hundreds of people, including many elderly, were lined up outside and prepared to stay until morning in anticipation of receiving one of the doses. Some brought tents and cots, but most were prepared to hunker down in folding chairs.
Asked if the mall had been prepared for such a turnout, one mall employee who was outside helping organize the crowd responded, "Honestly? No."
The scene provoked outrage both on the site and on social media. "It's ridiculous," said one woman of the situation. "It's completely disrespectful of the elderly."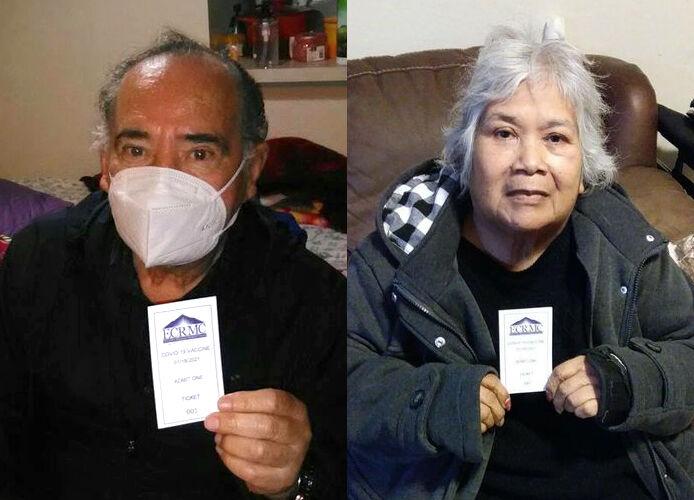 "There was no plan," said another. "They've known for a long time this was coming, and this is the best they could do?"
El Centro Mayor Pro Tem Tomas Oliva was also chagrined. "I do not support what is happening at the IV Mall tonight," he said in a Facebook post. "We have to do better than this."
Oliva shared photos of persons 65 and old waiting in line Sunday night. "These residents reflect our most vulnerable age group, with health issues and pre-existing conditions," he said. "We should be taking better care of them. There is no excuse to have created a plan that lead people to feel they needed to camp overnight for a chance at a vaccine, as if it were a Black Friday sale. I have no words to express the sadness and frustration I feel seeing residents preparing for the cold night."
There were reports of a similar scene in the parking lot at Gateway Church, although they were less widely circulated than the situation at the mall.
El Centro Mayor Cheryl Viegas-Walker was measured in her response to Sunday's events but she clearly wasn't pleased. She said she spent most of the day and evening with other city officials at the mall dealing with the situation. She said among the alternatives discussed was an appointment system, but at that point, not everyone who had saved places in line was necessarily still present, so making sure no one lost his or her place and everyone was treated fairly became a problem.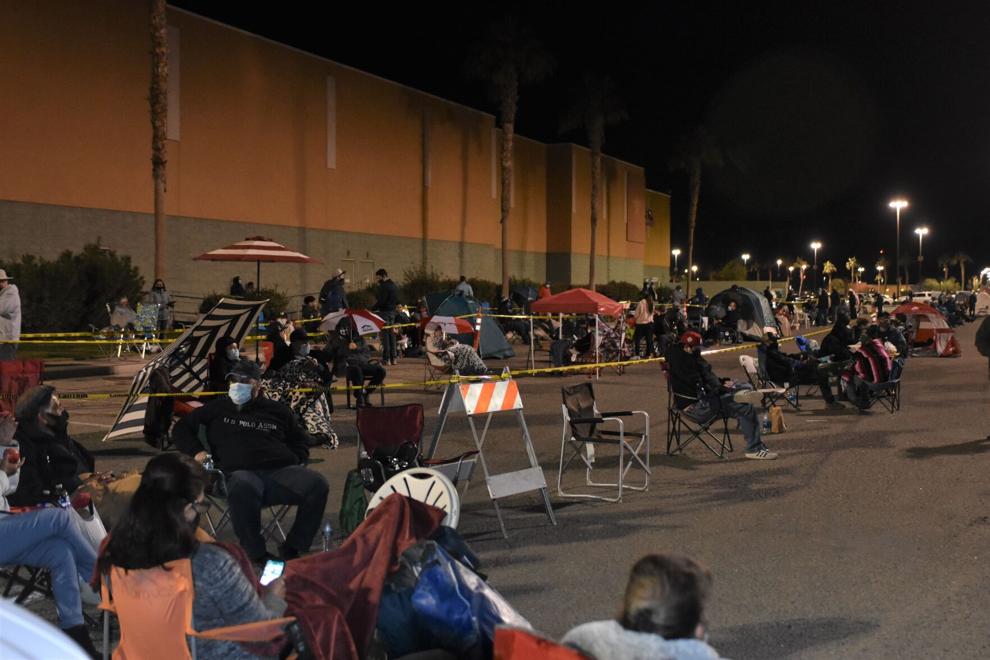 California State Epidemiologist Dr. Erica S. Pan issued a statement Sunday recommending providers pause the administration of lot 41L20A of the Moderna COVID-19 vaccine due to possible allergic reactions that are under investigation. That lot included the doses to be administered in both clinics.
That resulted in a scramble coordinated by Imperial County Emergency Medical Services to ensure the vaccines were replaced in time. The Moderna doses were switched out with mostly Pfizer-BioNTech vaccine, as well as Moderna vaccine from a different lot.
Viegas-Walker said Wednesday's meeting between the City Council and the hospital board will focus on what went wrong and what went right with Monday's clinic. She said an appointment system could be one of the solutions discussed, but she added that approach would have to take into account ensuring elderly without internet access or with other limiting factors aren't overlooked.
One person in line Sunday had a positive take on the chaos. "As unorganized as it is, I'm still happy to here and have a chance to get the vaccine," said Aida Valdez, of El Centro.
Representatives from ECRMC and PMHD did not respond to a request for comment.