Young bands, orchestras receive feedback at festival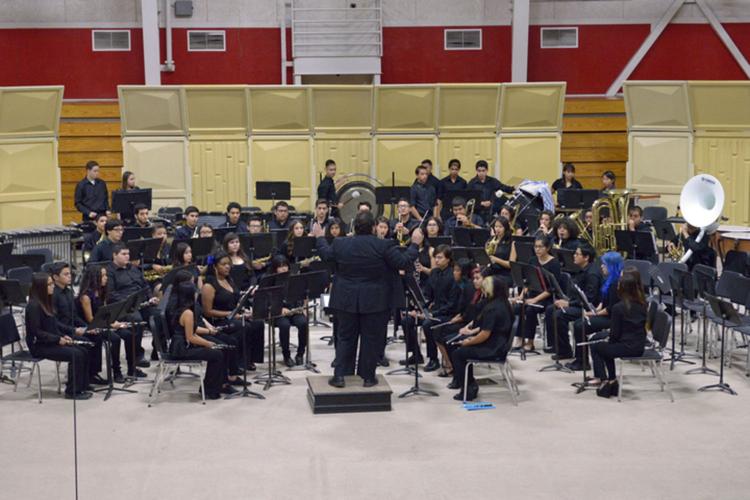 Tags
As featured on
IMPERIAL-- Eighth graders Yovanna Perez, 14, and Karissa Carmona, 14, could best describe th…
Right Now
58°
Partly Cloudy
Humidity:

36%

Cloud Coverage:

%

Wind:

2 mph

UV Index:

3 Moderate

Sunrise:

06:15:48 AM

Sunset:

04:38:51 PM
Today
Scattered thunderstorms this morning, then mainly cloudy during the afternoon with thunderstorms likely. High 78F. Winds SSE at 5 to 10 mph. Chance of rain 90%.
Tonight
Thunderstorms this evening followed by occasional showers overnight. Low 62F. Winds SW at 10 to 20 mph. Chance of rain 80%.
Tomorrow
Mostly sunny skies with gusty winds developing during the afternoon. High 67F. Winds WSW at 20 to 30 mph. Winds could occasionally gust over 40 mph.
This Week in Review
A weekly review of the best and most popular stories published in the Imperial Valley Press. Also, featured upcoming events, new movies at local theaters, the week in photos and much more.
Today's Headlines
Imported List: Today's Headlines