IMPERIAL – Six area high schools sorted out who was the best of the best recently at the Imperial Valley League Track and Field Championships.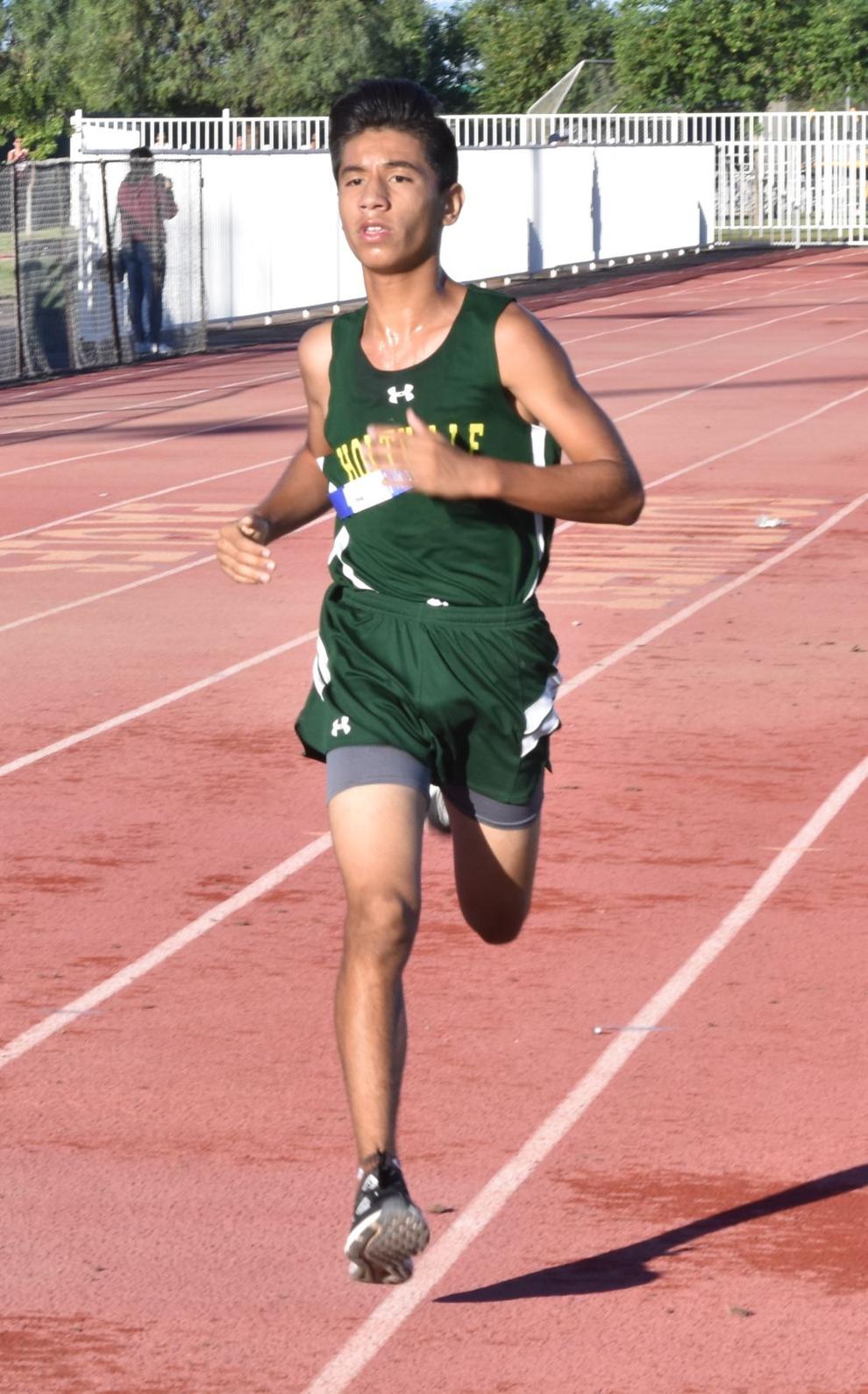 The meet was held May 27 at Imperial High School. The meet involved the six IVL member schools in track and field that competed this season: Central Union, Southwest, Brawley Union, Imperial, Holtville and Calexico.
IVL member Palo Verde Valley did not field a team this year due to the COVID-19 pandemic. Neither Vincent Memorial nor Calipatria High School compete in track and field.
A few Southwest athletes made multiple showings on the leaderboard at the end of the day. Junior Guillermo Lopez took first in both shot put and discus. He was joined by schoolmates Sidney Garcia and Savina Walker. Garcia, a junior, took first in the 400 meters and 800 meters, as well as in the 4x400 relay. Senior Savina Walker took first in the long jump and triple jump, as well as in the 4x100 relay.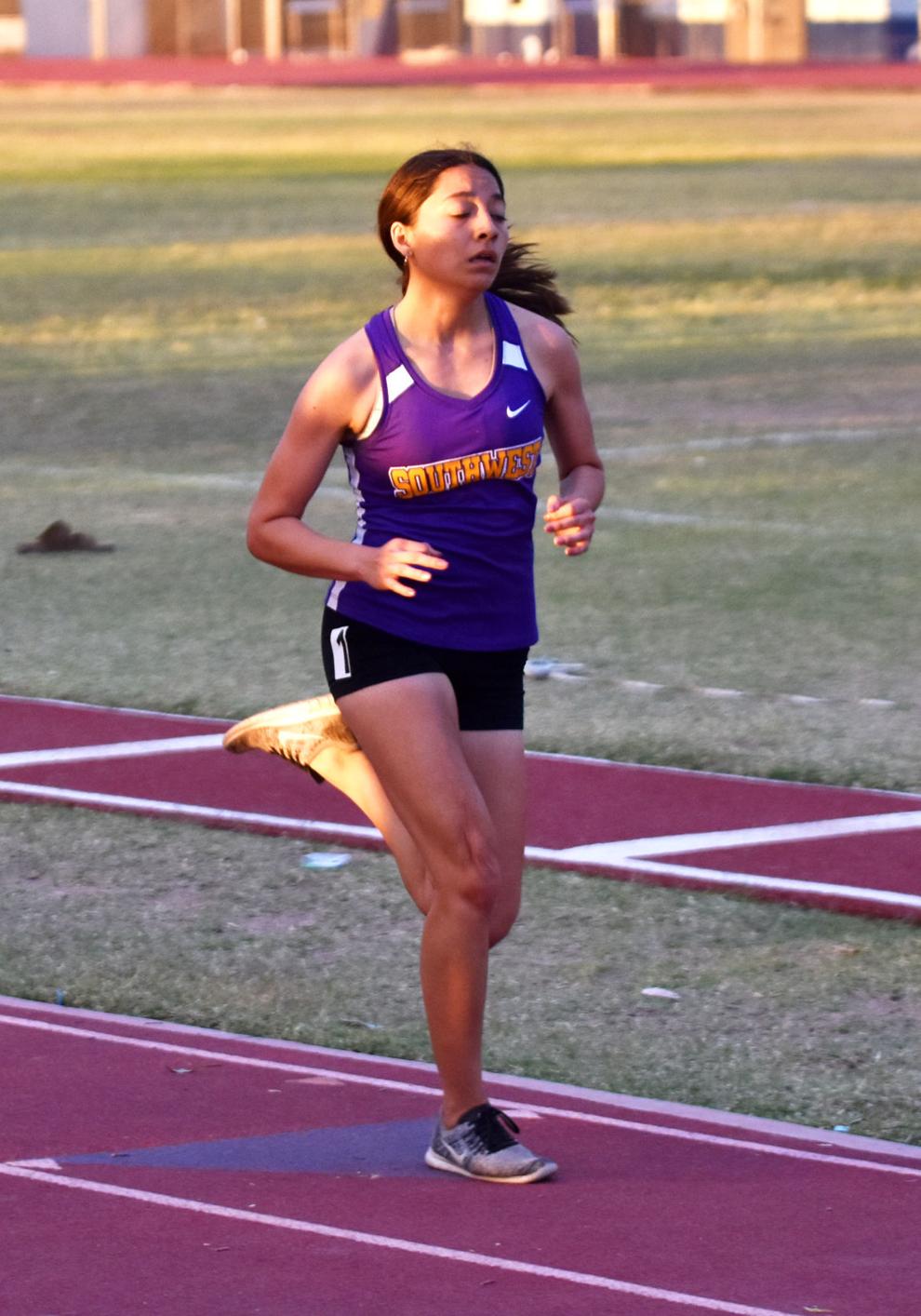 It turned out the trio's success at the meet was no fluke, as they all were selected by league coaches as athletes of the year. Lopez was awarded the honor for male field events, while Garcia and Walker were both recognized for female track.
The other Athlete of the Year, in boys track, was Holtville middle-distance runner Alan Jimenez. The senior was all over the leaderboard himself at the meet with wins in the 800, 1600 and 3200 meters.
The male Coach of the Year in IVL was Wolfgang Horner of Imperial. He helped lead the Tiger men to this year's IVL championship.
Alvis Harrington of Southwest earned Coach of the Year honors on the women's side after guiding the Eagles to the top of the heap in IVL.
Winners of all events in the 2021 Imperial Valley League Track and Field Championships follow: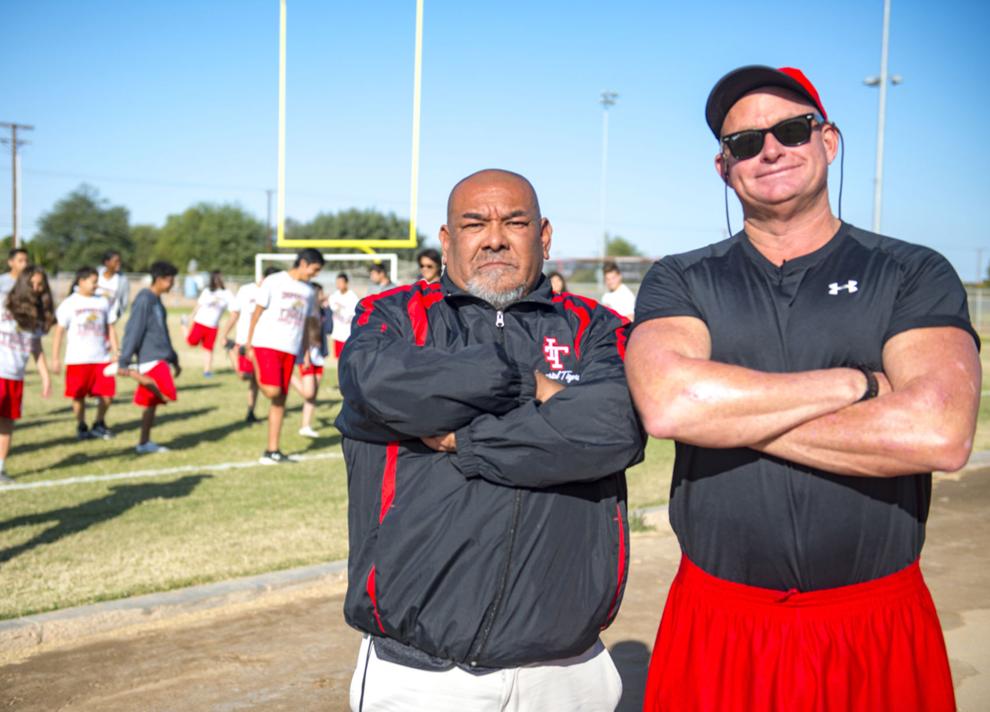 100M boys: Jacob Gray, Sr., Imperial, 11.51
100M girls: Georgia Gomez, Fr., Imperial, 12.87
200M boys: Adam Mejia, Sr., Imperial, 23.30
200M girls: Georgia Gomez, Fr., 26.68
400M boys: Aaron Solorzana, Jr., Central Union, 51.86
400M girls: Sidney Garcia, Jr., Southwest, 1:00.68
800M boys: Alan Jimenez, Sr., Holtville, 1:58.39
800M girls: Sidney Garcia, Southwest, 2:32.94
1600M boys: Alan Jimenez, Holtville, 4:22.10
1600M girls: Lillian Strahm, Fr., Holtville, 5:49.21
3200M boys: Alan Jimenez, Holtville, 9:53.54
3200M girls: Jaasiel Contreras, Sr., Brawley, 13:15.57
110M hurdles: Jason Denault, Sr., Imperial, 15.77
100M hurdles: Tahnee Saikhon, Sr., Southwest, 16.98
300M hurdles boys: Daniel Pinela, Sr., Calexico, 41.41
300M hurdles girls: Tahnee Saikhon, Southwest, 49.70
4x100M relay boys: Brawley Union: Jayden Figuero, Sr.; Daniel Camillo, Soph.; Nathan May, Sr.; Gilbert Corrales; 44.75
4x100M relay girls: Southwest: Tahnee Saikhon; Ivana Castro, Sr.; Jennifer Sanchez, Jr.; Savina Walker, Sr.; 51.57
4x400M relay boys: Central Union: Aaron Solorzano, Sr.; Charles Sullivan, Soph.; Eric Moreno, Sr.; Michael Zuniga, Sr.; 3:36.29
4x400M relay girls: Southwest: Evangelina Ruvalcaba, Soph.; Ivana Castro; Jennifer Sanchez; Sidney Garcia; 4:09.66
Shot put boys: Guillermo Lopez, Jr., Southwest, 54'0"
Shot put girls: Azaria Martin, Soph., Brawley Union, 31'9"
Discus boys: Guillermo Lopez, Southwest, 147'4"
Discus girls: Cierra Dammerall, Sr., Holtville, 94'8"
High jump boys: Eric Moreno, Central Union, 5'11"
High jump girls: Amy Riley, Imperial, 4'5"
Long jump boys: Jacob Gray, Sr., Imperial, 20'2"
Long jump girls: Savina Walker, Southwest, 15'7.25"
Triple jump boys: Aaron Solorzano, Central Union, 41'3.25"
Triple jump girls: Savina Walker, Southwest, 31'5"