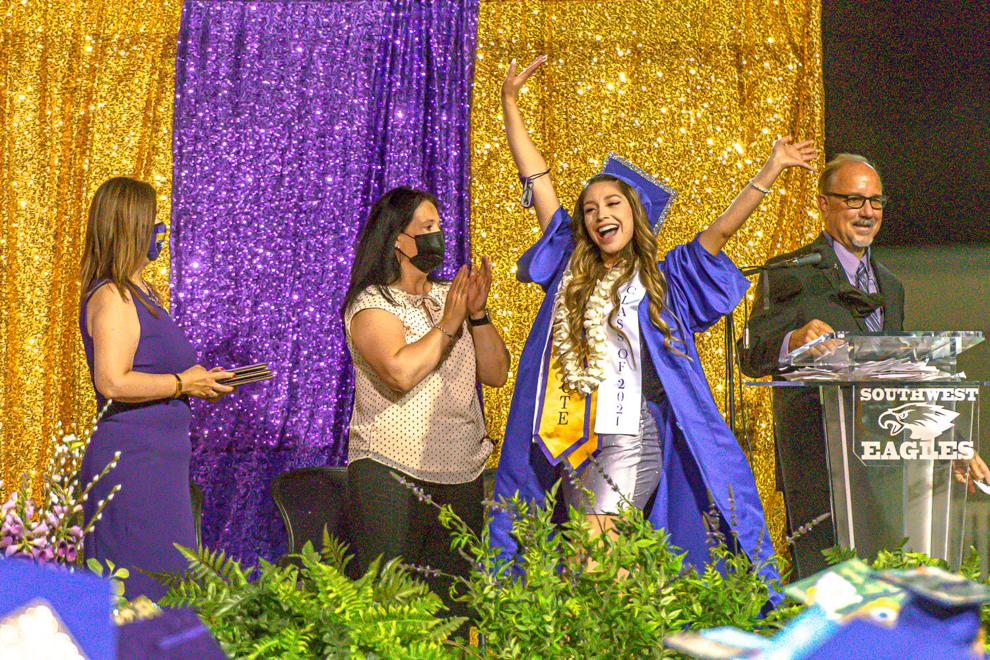 EL CENTRO – The football field at Southwest High School was awash in purple and gold Wednesday evening. There was also a glow of pride as the senior class of 2020-21 officially became high school graduates.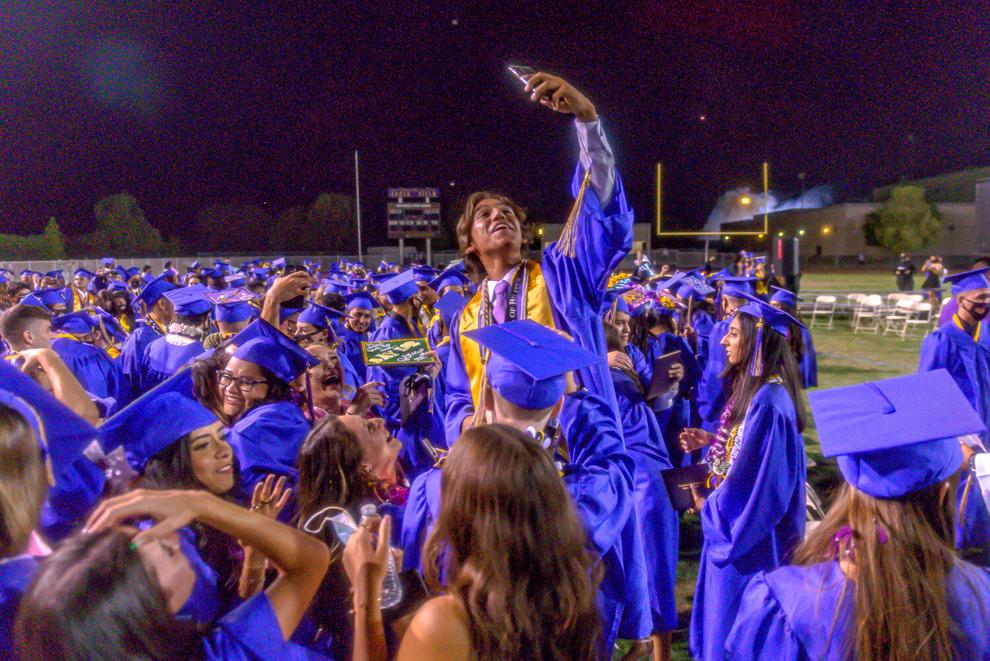 More than 400 students were handed their diplomas during the Southwest commencement exercises, which like the others held so far in the Valley, included carefully space seats and a lot of face masks in a nod to a very strange year.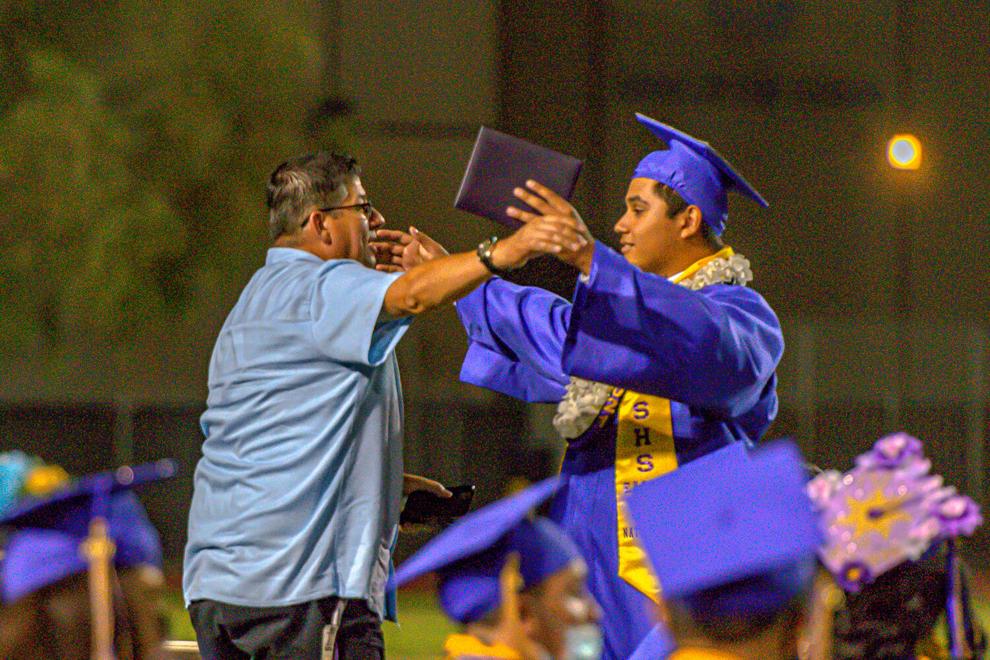 Hanna Zia and Jazlyn S. Peraza served as the evening's senior speakers. In keeping with Southwest's artistic bent, the proceedings included musical performances by the Southwest Chamber Orchestra, both on its own and in combination with school's band and chorus. Southwest Savapa Music and the Southwest Wind Ensemble also performed.