EL CENTRO
Former Sheriff Carter dies at 78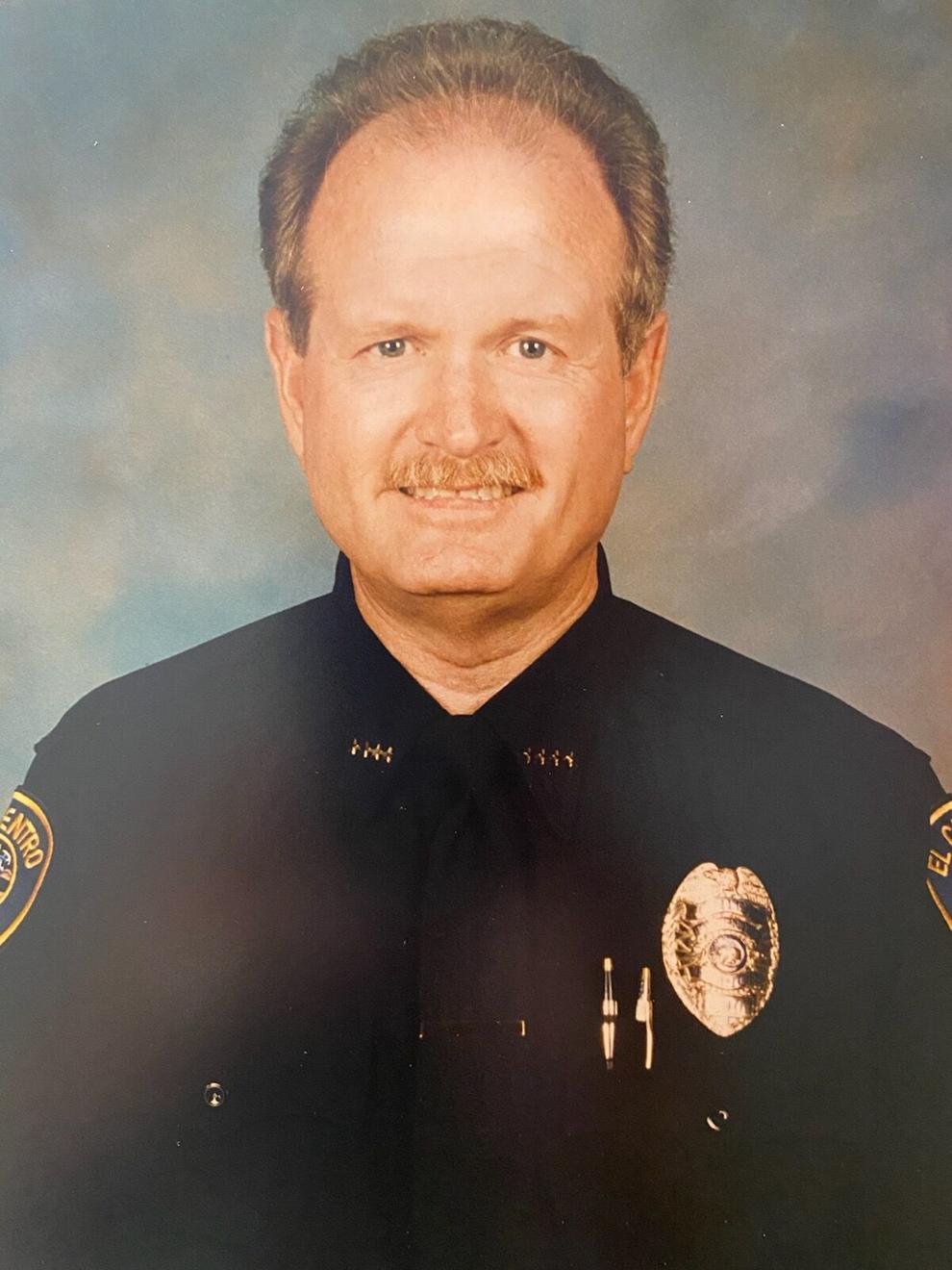 Former Imperial County Sheriff and El Centro Police Chief Harold Carter died from cancer Wednesday at El Centro Regional Medical Center, his family reported.
He was 78.
Carter was an El Centro Police officer for many years and rose through the ranks to become assistant chief and then, in the mid-1990s, police chief.
In 1998, he successfully ran for sheriff, beating out a large field of other hopefuls who ran after then-Sheriff Oren Fox retired. He was re-elected in 2002 and then retired in 2006 at the end of his second term.
He remained an El Centro resident after retiring.
Funeral arrangements are pending.
–Gary Redfern, gredfern@ivpressonline.com
CALEXICO
SR-98 traffic switch begins Sunday
Caltrans has announced construction crews will switch all traffic on State Route 98/Birch Street between State Route 111/Imperial Avenue and Ollie Avenue to the SR-98 westbound lanes beginning Sunday at 9 p.m.
The traffic switch will remain in place for approximately three months. Caltrans said eastbound and westbound motorists will use existing westbound lanes separated by delineators; the closed eastbound section will be separated by a concrete barrier from active traffic.
The switch is needed so crews can construct new eastbound lanes within the same limits.
"Completion of the project will result in long-lasting repairs needed to sustain a reliable and safe transportation system for the users who depend on these routes," Caltrans said in a release.
Travelers in the area are reminded to watch for highway workers and construction equipment and to Be Work Zone Alert.
HOLTVILLE
SR-115 down to one lane through Sunday
Caltrans announced construction crews will close a one-mile section of northbound and southbound State Route 115 from Grape Road to Towland Road from 5:30 a.m. to 4:30 p.m., beginning today and continuing through Sunday.
One-way traffic control will be provided with no alternate detours, according to a release.
The work is part of a pavement rehabilitation project on SR-115 from Even Hewes Highway to Towland Road. The project includes new paving, pavement seal coat and new thermoplastic striping.
Work began in mid-July and is expected to be completed at the end of September, Caltrans said.
NILAND
Third Street closure announced
Imperial County Department of Public Works announced Third Street will be closed from Isis Avenue to International Boulevard while Southern California Gas Co. installs a new gas line.
The closure will begin today from 7 a.m. to 4 p.m. and continue daily through Wednesday.
A detour route will be posted.
For emergency, contact Letty Rios at (909) 841-5255.
–Tom Bodus, tbodus@ivpressonline.com