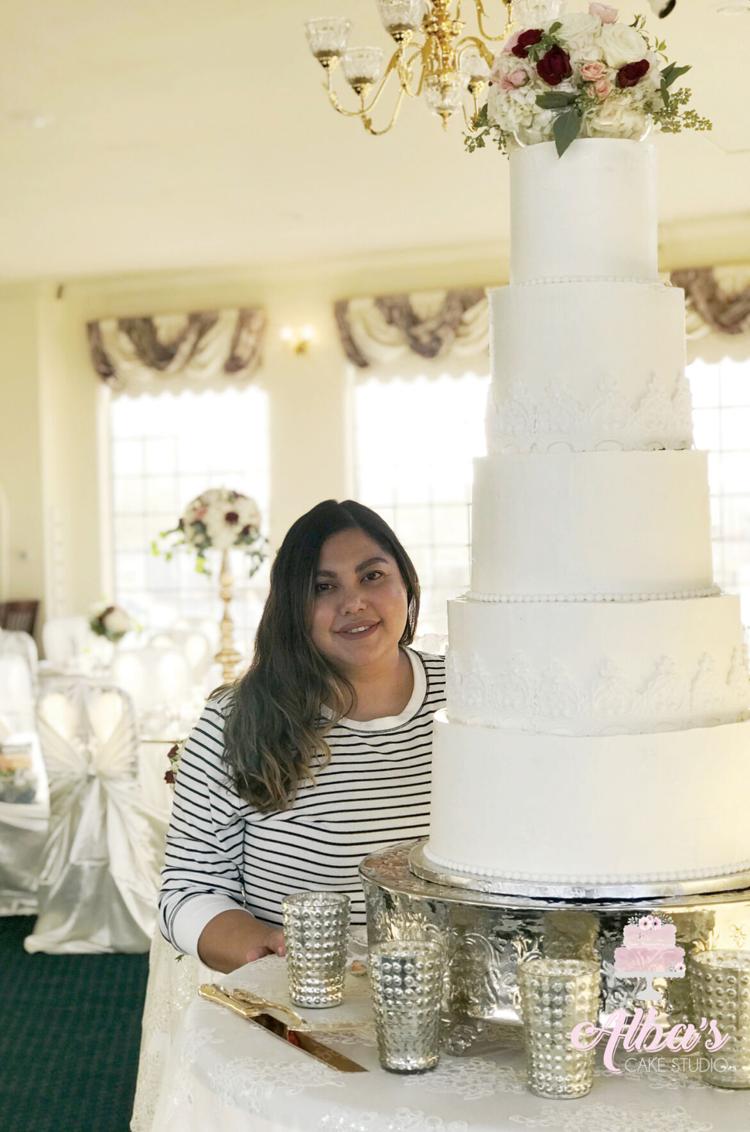 From intricately designed cupcakes to towering wedding cakes, Alba's Cake Studio in Brawley has hand-crafted delicious one-of-a-kind treats for Valley residents since 2011.
"For flavors, I make anything that I would personally love," said Alba Torres, a licensed cake designer and owner of the business.
Torres first began baking and designing cakes after she had the idea to celebrate her son's 2nd birthday with some tasty baked goods.
"His birthday was coming up, and for the life of me, I had no idea how to frost a simple swirl on a cupcake," Torres said. "Michaels craft store had just opened up in El Centro, and I saw that they offered cake decorating. On a whim, I decided to sign up."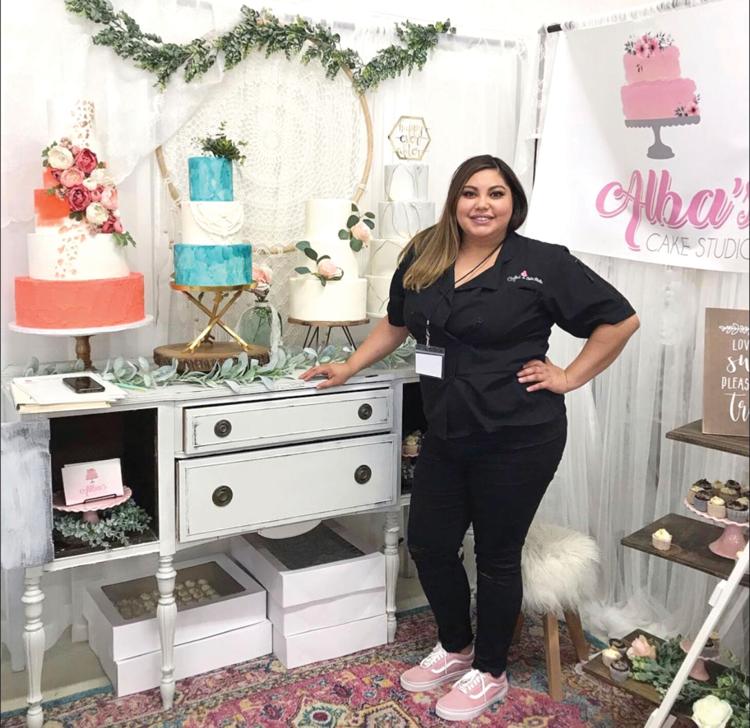 At the start, Torres juggled her passion for baking with a full-time job and would often have her coworkers test her class creations. Today she specializes in creating beautiful wedding cakes, birthday and gourmet cupcakes out of simple ingredients.
"When experimenting with a recipe, I like to have my family and friends taste it as well," Torres said. "They are my customers, so if they love it, I know everyone else will."
Although Torres often crafts custom cakes and cupcakes for all occasions from her home, she often features photos and descriptions of her top gourmet cupcake flavors on her Instagram account, @AlbasCakeStudio.
Some of these cupcake flavors include pistachio, marzipan, lemon blueberry, orange carrot, strawberry cheesecake, southern red velvet, chocolate sin, circus cookie, banana walnut caramel, mango tango, chocolate cookies 'n' cream, banana cream pie, German chocolate, pumpkin spice latte, churro cupcake, piña colada, abuelita's chocolate cupcake, strawberry shortcake and the pancakes and bacon cupcake.
Torres also lists three different cupcake sizes on her Facebook page, which can also be found @AlbasCakeStudio. Her largest cupcakes run $36 per dozen for each flavor; her regular size cupcakes are $24 per dozen with a two dozen minimum, and her mini cupcakes are available $12 per dozen for each flavor with a three dozen minimum order.
"Social media has played a huge role in my business and its growth," Torres said. "I am thankful for everyone who comes on my page to like my work and to those who share it."
Alba Cake Studio has more than 5,000 followers on its Facebook page while its Instagram account has nearly 9,000 followers. The Instagram account also features more than a thousand photos of various cake and cupcake creations Torres has designed for customers over the years.
"I love meeting new people and getting to know my customers on a personal level," Torres said. "[I enjoy] seeing kids' faces brighten up when they see a cake made especially just for them."
Although many social gatherings have been postponed as a result of the coronavirus pandemic, like many other small business owners, Torres has had to make adjustments to her business.
"With no end in sight and people stuck at home tired of cooking, everyone really appreciated something homemade, but not made by them so my focus shifted into making more cupcakes," Torres said.
Torres said she also has started catering more to the drive-by-birthday celebrations that have become popular over the last few months as more people have ordered customized cupcakes to hand out to visitors.
Meanwhile, Torres has also experienced overwhelming support from friends and family members during these uncertain times.
"I did run into the problem of stores having limits on some items. Luckily, my friends and family supported me 100 percent and every time they were at the stores they were calling me if I needed anything," said Torres. "I couldn't have done it without them."
Over the last months, Torres has received ingredients from friends shopping in San Diego and Palm Springs to help alleviate store shortages on butter, flour, eggs and milk. As the pandemic persists throughout the country, Torres hopes to expand on the variety of cake flavors and remains optimistic about her business's future.
"With everything so uncertain, it's hard to know," Torres said. "I would love to have a brick-and-mortar, but I also love being with my family and having that flexibility."
For more information on delivery orders, quotes and payment methods, visit Alba's Cake Studio on Facebook and Instagram.