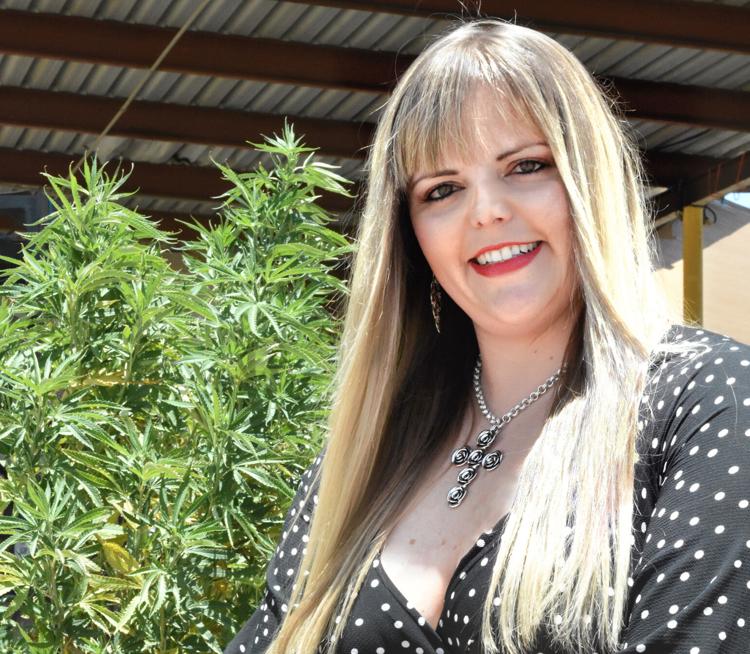 It's hard to say whether Bari Smith actually possesses superpowers, but the record books confirm she is an Ironman.
Maybe 0.01 percent of the world population can make the same claim. Smith earned the distinction in 2016 when she wore bib No. 268 and crossed the finish line in the Arizona Ironman competition in Tempe in a time of 16:28:02 — almost 32 minutes ahead of the limit allowed to complete a 2.4-mile swim, a 112-mile bike ride and a 26.2-mile run in successive order.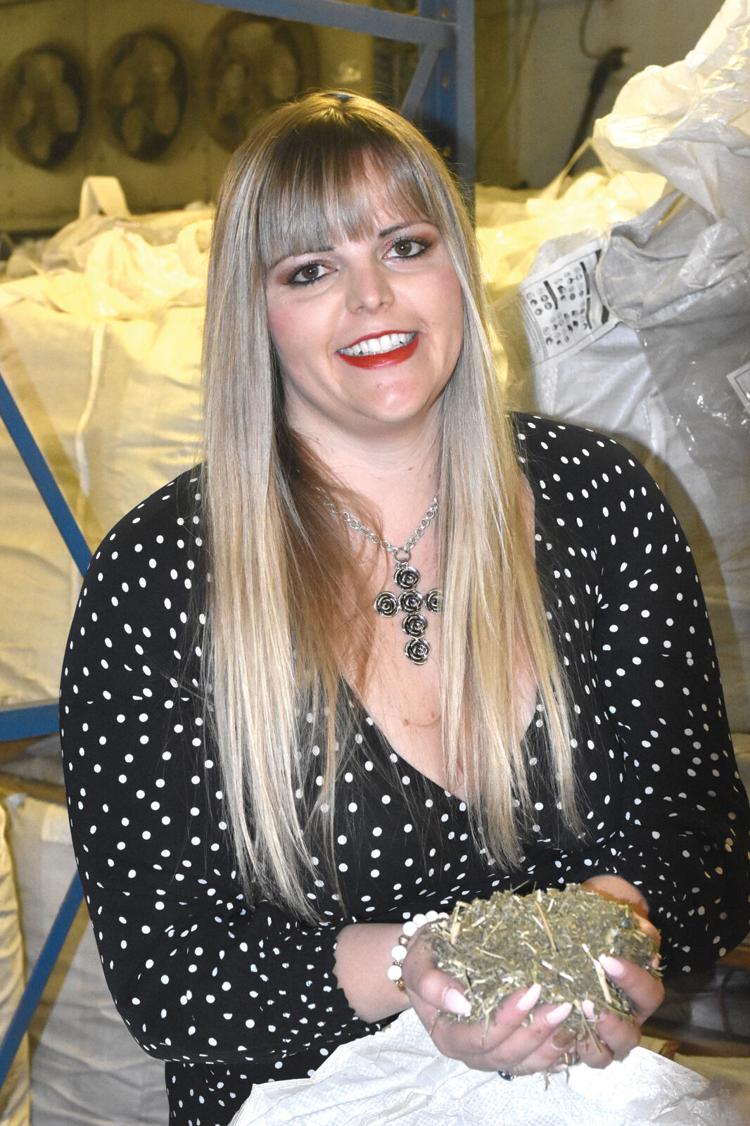 So maybe that settles the question, and Smith does have superpowers. She makes no such claim herself, but she certainly has the ability to carry a remarkable number of responsibilities at once without seeming even vaguely overwhelmed.
She has accomplished so much in her 33 years, it's hard to know where to start. The daughter of Lindsay and Toni Smith and great granddaughter of Elmer Sears -- namesake of the Valley's classic Lettuce Golf Tournament -- Bari Smith was both an academic and athletic standout at Brawley Union High School. After finishing high school in 2005, she attended Chapman University in Orange as an undergrad, majoring in digital arts and minoring in Germanic studies.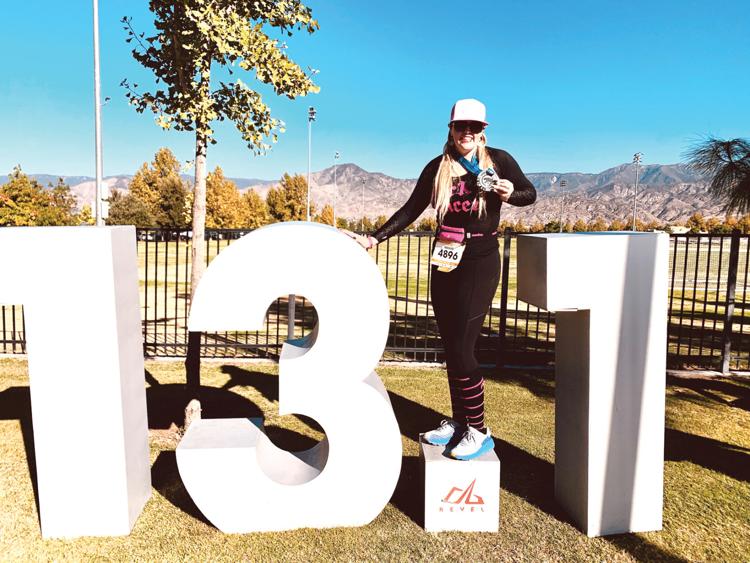 "I was going to minor in Spanish, because it would be really practical, right?" Smith said in response to a quizzical look. "But the class I needed wasn't available, and the (German) teacher, I heard, was just really phenomenal. So I thought, 'Well, it would be really interesting to say that you speak German one day.' I was just going to take one class, and then I literally just fell in love with this teacher."
Smith, by her own reckoning, loves school and pursues education eagerly. While still at Chapman, she secured a three-month internship in 2009 as a new media intern for the Los Angeles Clippers NBA team. "I was doing their digital arts, digital media, and I got to run the Jumbotron screen for all their in-game promotions. It was just a really cool experience."
That sparked an interest in doing something focused in sports marketing, so she applied to Georgetown University in Washington, D.C., where she earned a master's in marketing, communications and new media.
While in Washington, Smith secured an internship with the Greater Washington Sports Alliance, which is the metropolitan area's regional sports commission, and another with the Washington Wizards.
She stuck around the D.C. area after graduating Georgetown in 2011 for a couple of jobs in communications and graphic design before re-crossing the country in March 2014 to accept a job as a communications and admission specialist at Julian Charter School in Temecula.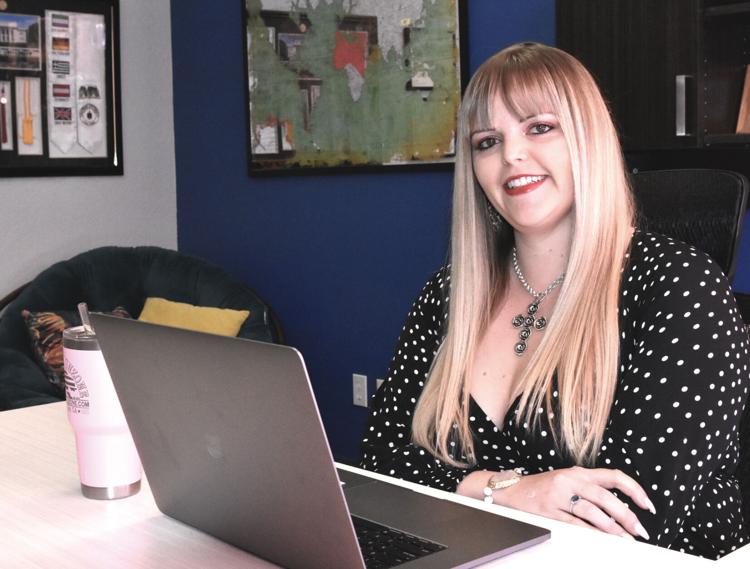 Three years later, Smith found her way home in the Valley as a part-time recreation specialist for the city of Imperial, focusing primarily on promoting its Market Days events. After a few months, she transitioned to the controller's job at Top Notch Seeds, owned by the Emanuelli family of Brawley. About a year later, she was offered the job of senior director of marketing for brothers John and Andrew Currier, whose holdings include Badland Provisions, HayRabbit, El Don farm labor contracting and Imperial CBD Extraction. In July, she was promoted to chief operating officer.
Throughout this time she had a shingle out of her own as a digital media and marketing consultant. Side projects under this umbrella include memory videos she creates for families whose love ones have passed away.
"I like to be busy," Smith said. "I feel like I'm constantly packing every single second of the day, but I love it. I mean, it's just always doing something different and always kind of growing and evolving into new things."
During her association with Top Notch Seeds, Smith also was recruited by the Westmorland Chamber of Commerce to help with the planning and promotion of its annual Honey Festival. One thing led to another and before she knew it, she found herself conscripted as the chamber's president.
"I showed up 10 minutes late to a meeting … and they said, 'Congratulations, we all voted you president," she said.
That was in 2018. Currently, she chairs a committee consisting of representatives of the Westmorland, Brawley, Imperial, El Centro and Calexico chambers of commerce to explore merging those and possibly the others into a single regional organization.
While there is a level of intimacy and hometown pride attached to a municipal chamber, the reality is, none of them has the resources independently to operate as effectively for their members as they could if they were part of a larger group, Smith observed.
"In Westmorland, we're all volunteers. We don't even have paid staff," she said. "And the other chambers that do have paid staff, some of them have one position; some of them have two part-time positions. They don't have the resources to truly support all these different needs, whether it's advocacy or membership or events."
Plus, many local businesses consider their territory to encompass the entire Imperial Valley. "And so because of that, they join three different chambers and the pay membership at three different chambers," Smith said. "You know, if they can have the opportunity to consolidate that a bit in a way they're receiving equal or better resources at a reasonable cost, it just makes sense that you would do that.
"And now, especially with COVID, I think people are really having to look at their finances and having to make choices."
As currently envisioned, each city that would be part of the regional chamber would have equal representation on the regional executive board. The idea is to promote balance within the region and foster an environment where the regional chamber makes decisions that are in the best interest for the entire Imperial Valley as opposed to a particular city, Smith said.
In addition to the executive board made up of the representatives of each chamber, Smith said the group is also exploring the idea of creating an advisory board consisting of representatives of specific industries to further ensure all voices are heard.
There are no plans to eliminate current staff under the merger, Smith said. "Staff may take on new or different more focused roles including a change of title, however, all current chamber staff part of the regionalization would be offered a position in the new regional chamber with equal or higher pay," she said.
One of the models her committee has studied for regionalizing the chambers is the Greater Coachella Valley Chamber of Commerce. Formed in 2016, the organization now consists of 10 chambers. "One of the things they do every year is have this big town hall type breakfast," Smith said. "They rotate what town it's in, and they invite all the mayors from each of the different cities, and it's a huge mixer. All the business members are invited, and everybody's there in one place as this huge networking opportunity, but also as an opportunity for these different representatives from the county to speak as well and to speak to the business community.
"I just see something like that being incredibly successful down here."
Smith's day job working for the Currier brothers also puts her on the vanguard of the emerging hemp and cannabidiol (CBD) industries. Badlands Provisions, the farming arm of their companies, is part of the Imperial Valley Hemp Research Project established between local growers and Imperial Valley College. Smith said the company currently has about 200 acres devoted to hemp production.
In March, Badlands also began marketing a medical-grade liquid hand sanitizer using food-grade ethanol when Purell and similar products were swept from the shelves in the buying frenzy that followed the first appearance of COVID-19 in Imperial County. Using food-grade ethanol for the product was a stop-gap measure born of immediate necessity. Smith said the company's objective is eventually to refine the cryo-ethanol used in CBD extraction and repurpose it for hand sanitizer production.
Imperial CBD Extraction is the processing and manufacturing arm of the Curriers' hemp operations. This summer the company opened its new plant on Aten Road in Imperial. Imperial CBD Extraction offers a range of contract services for producers, including drying and shucking, CBD processing and extraction, heavy metal and THC remediation, production of isolate and distillate, custom formulations, white label products, retail branding and end-user sales. The plant had 13 employees as of July, and Smith said that number could easily be up to 20 within a month.
The availability of CBD extraction and related services in the Valley solves a number of headaches for local growers, Smith said. Chief among them is transportation. Although commercial hemp production was technically legalized under the 2018 Farm Bill, the federal regulatory framework that would allow anyone to raise it as a cash crop is still under development. Production for approved crop research remains an exception.
Because hemp and marijuana (which is still illegal on the federal level) are virtually indistinguishable to a K-9 at a Border Patrol checkpoint, transportation to processing facilities outside of the county requires running a gauntlet there is no simple way to navigate. Meanwhile, the number a extraction facilities outside Imperial County that are both open and willing to process hemp with a lower CBD content are becoming harder and harder to find, Smith said.
"And so that really puts us in a great opportunity," Smith said. "We're going to be able to be the problem solver for a lot of people."
Solving problems is a big thing for Smith, especially being able to do that in a place she loves.
"A lot of people leave the Valley and say, 'I'm never coming back,' Smith said. "I left the Valley and thought, 'I'm always coming back,' and I wanted to be able to bring what I learned and bring it back and make a difference."
Smith was scheduled in April to participate in another Ironman competition, but those plans were scuttled due to the pandemic. Now, she has her sights set on another Ironman event coming up in November in Cozumel, Mexico. That happens to be the site of the very first Ironman event in which she ever competed, back in 2015.
That time she was only four miles from the finish when her body betrayed her and she collapsed from exhaustion and dehydration.
"I tried to finish it, (but) they made me get into an ambulance because I was so dehydrated and physically sick," Smith said. "So it's on my bucket list that needs to get checked off, because I didn't quite get it finished the first time."
Smith recalled how she felt during the last 10 miles of the Ironman event she completed in Tempe in 2016. It was dark; it was cold, and it was raining.
"I remember in probably the last mile of it thinking, 'If I can do this, I can do anything,'" she said. "There was nothing that could stop me or be too big of a challenge or too much to handle."