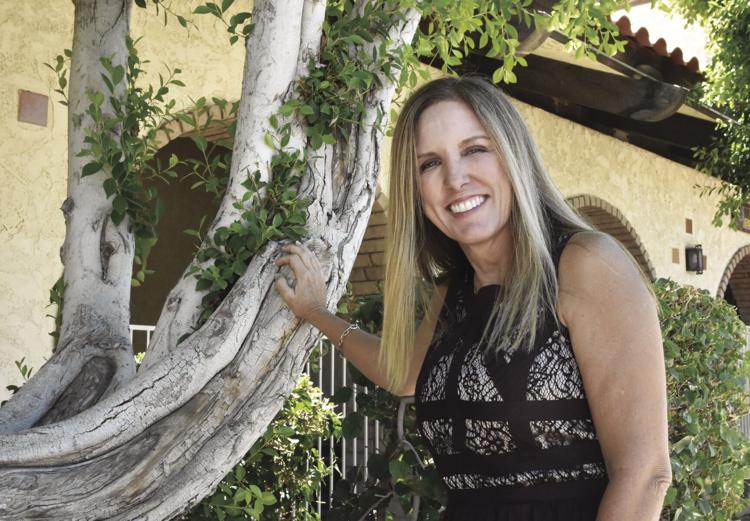 Operating in an industry serving a high-risk population during a pandemic might sound like white-knuckle time. But if it is, Liz Machado doesn't seem phased.
"I am a problem solver. It's what I do all day," she said.
Machado is the owner of DayOut Adult Day Health Care Centers in Brawley and El Centro, as well as a third one she owns in partnership in Merced.
DayOut is exactly what its name suggests: It's a daycare center serving primarily (although not exclusively) senior adults who require specialized care otherwise provided at home by family or others. The centers pick up participants every Monday through Friday, provide them access to nursing and personal care, physical and occupational therapy, social services, hot meals and activities, and then transport them back home.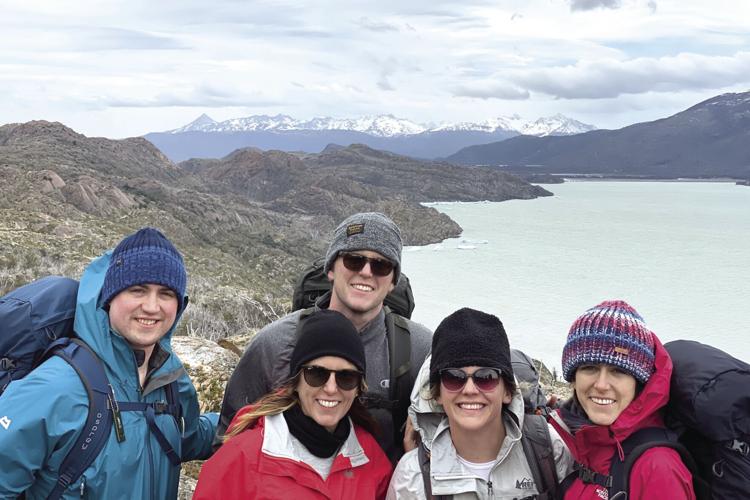 COVID-19 altered the scope of those services virtually overnight.
"We were given the choice to temporarily close or submit a plan how we were going to alternate our services," Machado said.
The DayOut centers subsequently began operating under temporary emergency status. Participants largely were asked to stay at home. Exceptions were made for persons who had little or no other help available.
"So like we have a couple here (in Brawley) that the wife has Alzheimer's and the husband is in a wheelchair, so he isn't really able to cook, and one of them has a medical need. So they come and see the nurse for 15 minutes. We box up meals for day for them and take them home."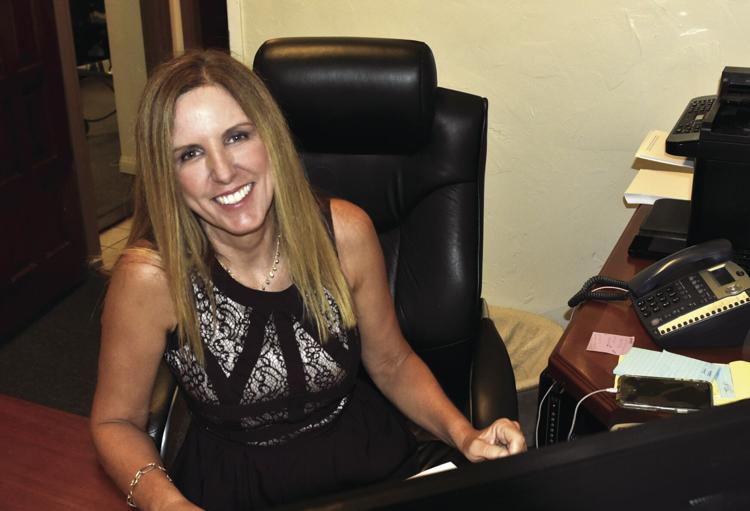 For the majority of program participants, staff have been conducting home visits. "So for every single one of our clients who were participants, we check on them every day. We go to their door, deliver (meals), and watch them do their meds, whatever meds they're on, and we follow up with a phone call."
The meals provided in El Centro and Brawley come through Catholic Charities. But in June, Catholic Charities announced it would have to shut down its meal service for at least two weeks because of a COVID-related issue.
"That left us scrambling," Machado said. "OK, so what do we do for meals? We have 160 meals that we have to get prepared, and we don't have kitchens."
Machado said the centers do have dietitians on staff and emergency menus in place to get them through a pinch, but a pinch typically means a day, not two weeks. Plus meals have to meet specific dietary requirements, and some participants are on special diets.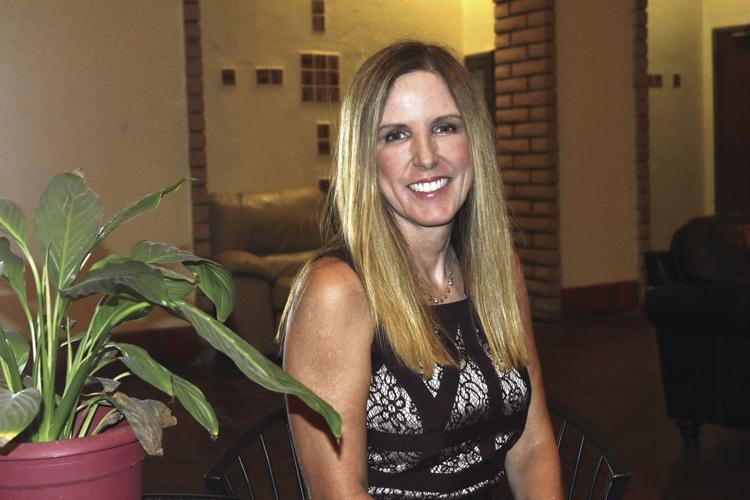 "So it's not just like making a sandwich for your kids," she said.
DayOut's home offices are in the Ciudad Plaza on the corner of Main and Eighth streets in Brawley. Machado owns the building, which includes several small-business tenants on the ground floor. Among those is a little Mexican restaurant called Virginia's Casita.
Machado said the program director for the Brawley DayOut and the restaurant owner sat down, and with input from a dietitian, they put together a menu plan.
"So she (Virginia) is going to do our lunches here," Machado said. "That gives her some business because her business has been slow."
A similar arrangement was made with another restaurant in El Centro.
Ciudad Plaza has 52 apartments on the second and third floors, and many of them are occupied by seniors. Aware that the local congregate meal sites for seniors were closed when the stay-at-home order took effect, Machado instructed her property manager, who happens to be her brother, to make sure their older tenants had access to meals.
The local Area Agency on Aging has contracted with restaurants like Brownie's Diner to provide meals to qualified seniors over the age of 60. Machado made sure her eligible tenants were able to get on that list.
"For me, one of the most basic things you can do for a human being is feed them," she said.
Machado has worked with seniors her entire adult life. Born in Canada to Portuguese immigrants, she and her family moved to Tulare, Calif., when she was about 4 and then north to Oregon when she was about 12.
She said her first "real adult job" was as a live-in assistant manager at a Portland retirement community owned by Holiday Retirement Corp., circa 1986-87.
"I was young. I was 20, 21 years old," she said. "They had taken a big chance with me."
She recalled she didn't even really understand how a retirement community worked when she first took that job, but it didn't take her long to recognize to she'd found her calling.
"There was just this feeling of such camaraderie with the people who live there," she said. "They become like your family. … I used to eat meals in the dining rooms with the different residents, so you got to hear their stories, and it really just reminds you we don't really change that much as we age -- like fundamentally our core values and what's important to us."
While Machado decided pretty quickly she liked working with the elderly, living at work as a young, single woman made maintaining a personal life problematic.
"So I went to my boss and I said, 'I love working for this company. I love my job, but I just can't live here anymore. It's just not healthy.' And so she said, 'You know, let me talk to corporate.' … It was a huge company. They had a couple hundred facilities across the county and in Canada, so they create a job. I got to travel and train all the new managers in the accounting process."
That went on for a couple of years before Machado was recruited by another company, Hill Haven, to manage one its properties in the San Diego area. She still owns a condo there.
Her path to the Imperial Valley came as a result of some consulting work did she for the former Imperial Oasis retirement home in Brawley in the early '90s, which ultimately led to her buying the place.
Machado operated Imperial Oasis about five years after moving to the Valley in 1992 and starting a family (she and her former husband have two adult children, Matthew, 24, and Sarah, 26). At that point, the county Area Agency on Aging approached her about offering adult daycare services.
After doing her homework on the licensing and regulatory requirements, she recognized it would be a good fit for her, especially as a mother with two young children.
"I really think that things come along when you're ready for them," she said.
She also knew she couldn't run both a retirement home and an adult daycare, so she sold Imperial Oasis and leased part of the building back from the new owners to operate DayOut. Busing seniors from all over the county to Brawley quickly became a headache, so she opened a second location in El Centro in October 1998.
Machado acknowledges her reach was probably exceeding her grasp a bit when she decided to open the third center in Merced in April 1999.
"I don't know what I was thinking," she said. "Who has time to be everywhere?"
That problem was resolved in 2013, when she took on a partner in Merced.
Aside from the three DayOut centers and her various real estate holdings, Machado also operates a respite care service called AlzCare Inc., which provides short-term relief for primary caregivers of persons with Alzheimer's or other dementia, cognitive impairments or chronic medical issues.
On most days, Machado tells herself she has as much on her plate as she needs. Besides, she loves to travel and already has a hard time letting go to do it.
"I tell myself I'm done, that there are only so many hours in a day. … But occasionally you'll see something and think, 'Oh, I could do that,' or 'Wouldn't that be cool?'"