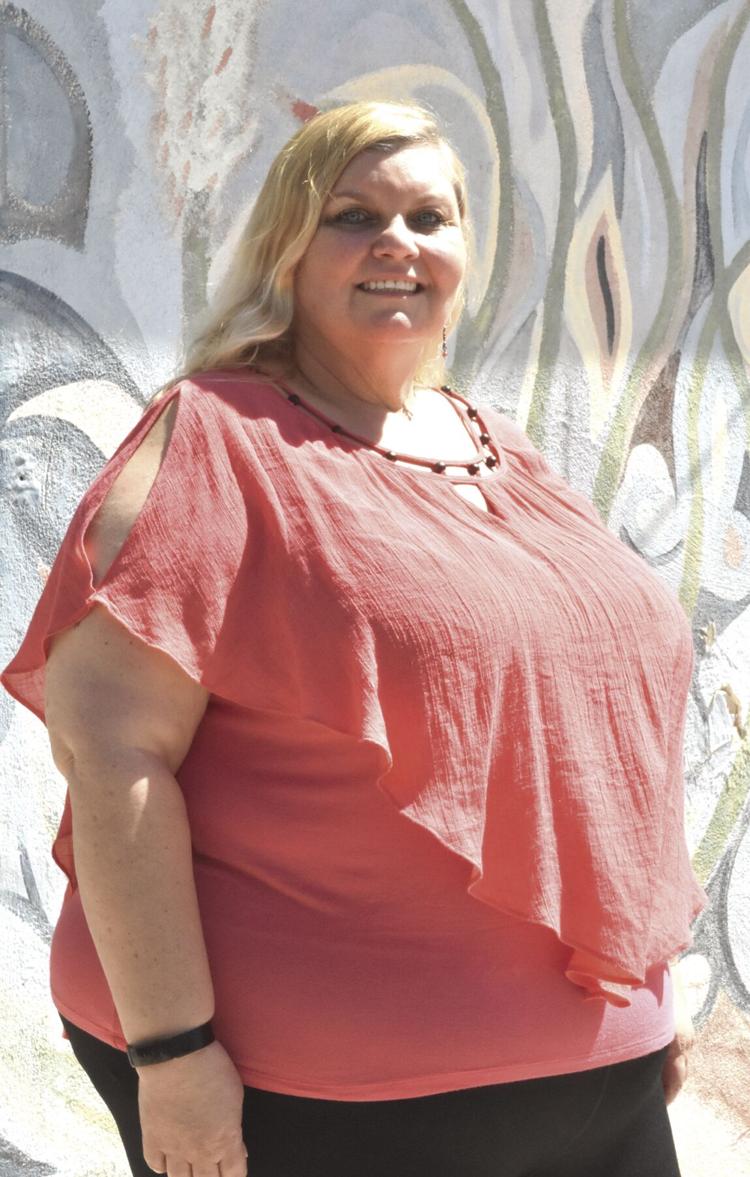 Monica Ketchum's LinkedIn profile identifies her as a history professor, an artist and a community activist.
She'd argue she's a history professor first. "That's what I spend most of my time doing," she points out.
Ketchum is a full-time faculty member and a division chair at Arizona Western College in Yuma and a part-time lecturer at San Diego State University-Imperial Valley in Calexico, so certainly teaching is what pays the bills. But there's no question her role as an educator frequently dovetails with her identity as an activist. For many years now, Ketchum has been an organizer and lecturer at events intended to throw a light on the scourge of human trafficking in the United States and elsewhere.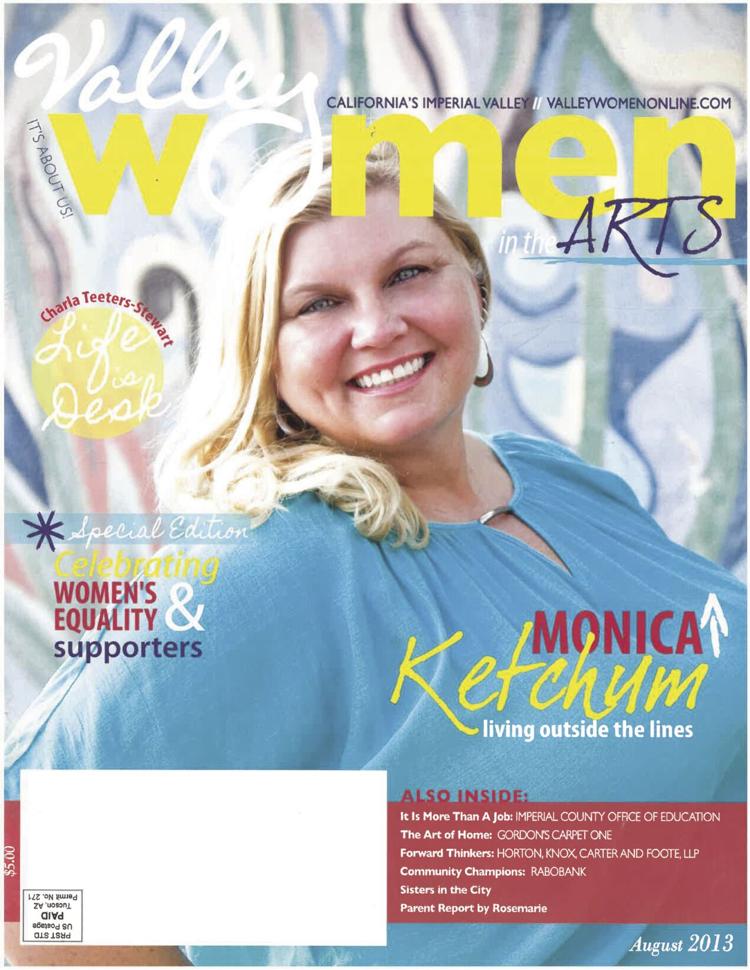 "Most of the stuff I do on my own is related to human trafficking issues," she said. "Living on the border, I've been confronted with it at different times. This is where international trafficking happens, not necessarily sex trafficking so much, but a lot of labor trafficking."
Ketchum was already involved in advocacy in this area when Valley Women interviewed her for its August 2013 cover story. "It's just something that the more I became involved in it, the more that I wanted to raise awareness," she said.
A few years prior, Soroptimist International had adopted human trafficking as one of its areas of focus. As a member of the Calexico Soroptimist Club, Ketchum helped organize a STOP Human Trafficking awareness border rally in January 2011. That was followed by similar events in 2012 and 2013.
"Our efforts brought awareness to the issue, and Imperial County District Attorney Gilbert Otero has remarked that the publicity we generated spurred his office to adopt the issue as a focus," she said.
In 2015, Ketchum, along with Lupe Rodriguez of Catholic Charities, Martha Singh of MANA of Imperial Valley and Rosa Diaz of the Imperial Valley LGBT Resource Center, formed the Imperial Valley Unity Coalition. The coalition was founded under a grant from the San Diego-based Bilateral Safety Corridor Coalition and serves primarily in an educational capacity.
Since then, the IV Unity Coalition has organized three human trafficking summits in the Valley. Participants have included representatives of various organizations and government agencies within the region that would be concerned with the issue, including the county District Attorney's Office, the Department of Homeland Security Investigations, the Federal Bureau of Investigation and local law enforcement.
Ketchum is also a member of Historians Against Slavery, a community of historians who equate modern-day human trafficking with the slavery of the past.
"I believe that my profession gives me insights into modern problems in that I often spot patterns that have occurred in the past repeating," she said in February 2018. That's when the Bilateral Safety Corridor Coalition selected her for its Angel of Trafficking award. She also received certificates of recognition for her work from U.S. Sen. Kamala Harris, D-Calif., and California State Sen. Toni Atkins, D-San Diego.
"We still have a lot to do," Ketchum said with regard to efforts to combat trafficking, "but I think that just being able to get people talking about it has been the biggest success."
Ketchum started teaching part-time for Arizona Western College in 2009 and has been working there full-time since 2012. Her duties there include division chair in the social sciences department. She also teaches a women's studies class called "Sex, Power, and Politics at SDSU's Calexico campus.
Evidence of Ketchum the artist adorn the home she shares in El Centro with long-time boyfriend Joe Cardenas. The exterior wall in the backyard is partially covered with a mural she started in 2006.
"It got too hot to paint, so I took it (painting) inside," she said.
Largely self-taught, Ketchum said most of her work involves acrylic paints, although she also occasionally works with pen and ink, watercolor, and photography.
Ketchum's educational background has come into play as well. Once she taught Picasso to second graders and Matisse to third graders as a volunteer through an art docent program with the Mountain Empire Unified School District in 2008. She also participated in an Artist in the Library summer art program at the Camarena Memorial Library in Calexico, where kids of all ages are invited to create artwork under the supervision of a local artist.
Ketchum said her art is mostly a stress release, although she's managed to gain enough recognition for it that in January the Calexico Arts Council added her to its Distinguished Artist Tree of Life, located in the foyer of the Carmen Durazo Cultural Arts Center.
Artists recognized through the Distinguished Artist program are nominated and sponsored by community members. Ketchum was nominated by Norma Sierra Galindo, president of the Imperial Irrigation District Board of Directors.
One of her regular projects is to create a calendar using her work for her friends and family every year. "That's my main motivation," she said. "I have to have at least 12 new paintings a year."
Ketchum holds two master's degrees and is a thesis away from finishing her Ph.D. The thesis, which is she said is on the subject of open educational resources, has been gestating for a while now – she was just preparing to start the degree program seven years ago.
"I keep doing other things, but it will be done pretty soon," she promised. "I think my way of procrastinating is to take on other responsibilities."