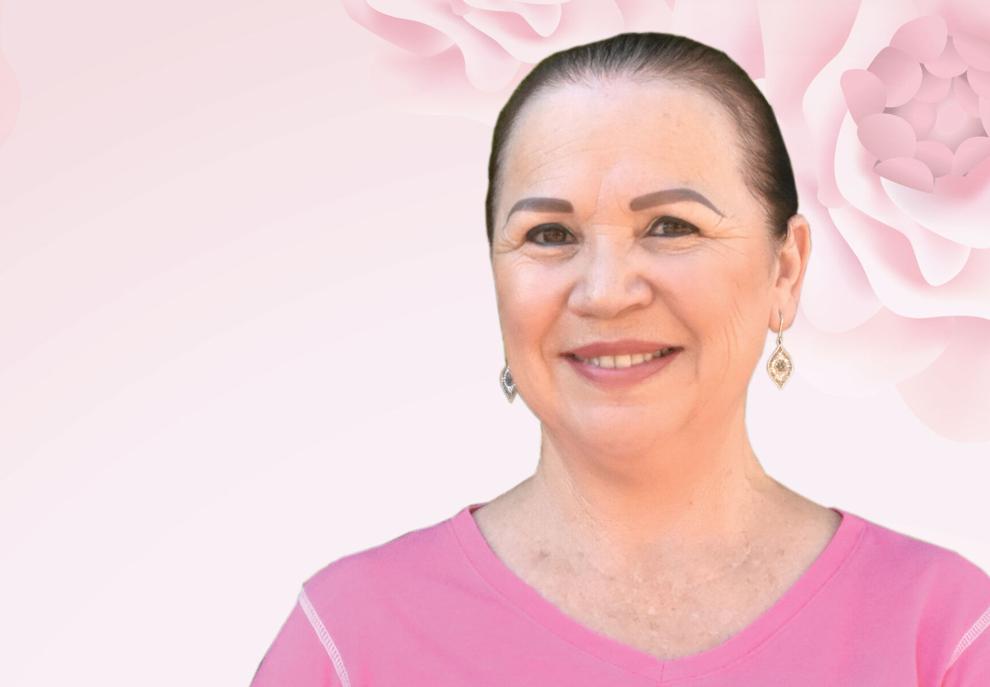 "Are you OK, Nena?" That's what Mercy Garcia-Watson asked her cousin Mary Ellen "Nena" Torres in the parking lot outside of the Koman Outpatient Pavilion at the University of California-San Diego on Sept. 20, 2018, after a consultation with surgical oncologist Dr. Sarah Blair.
"Are you OK?"
For a moment, Torres didn't answer. For a moment, she didn't know. A lifetime of self-professed good cheer in the face of adversity had just been dealt what many would consider a mortal blow.
Torres had just received a spate of very bad news. She had sat with Dr. Blair as the latter went through the results of the MRI, mammogram and ultrasound that had been performed earlier in the day, falling deeper and deeper into a fugue as the full severity of her diagnosis became apparent.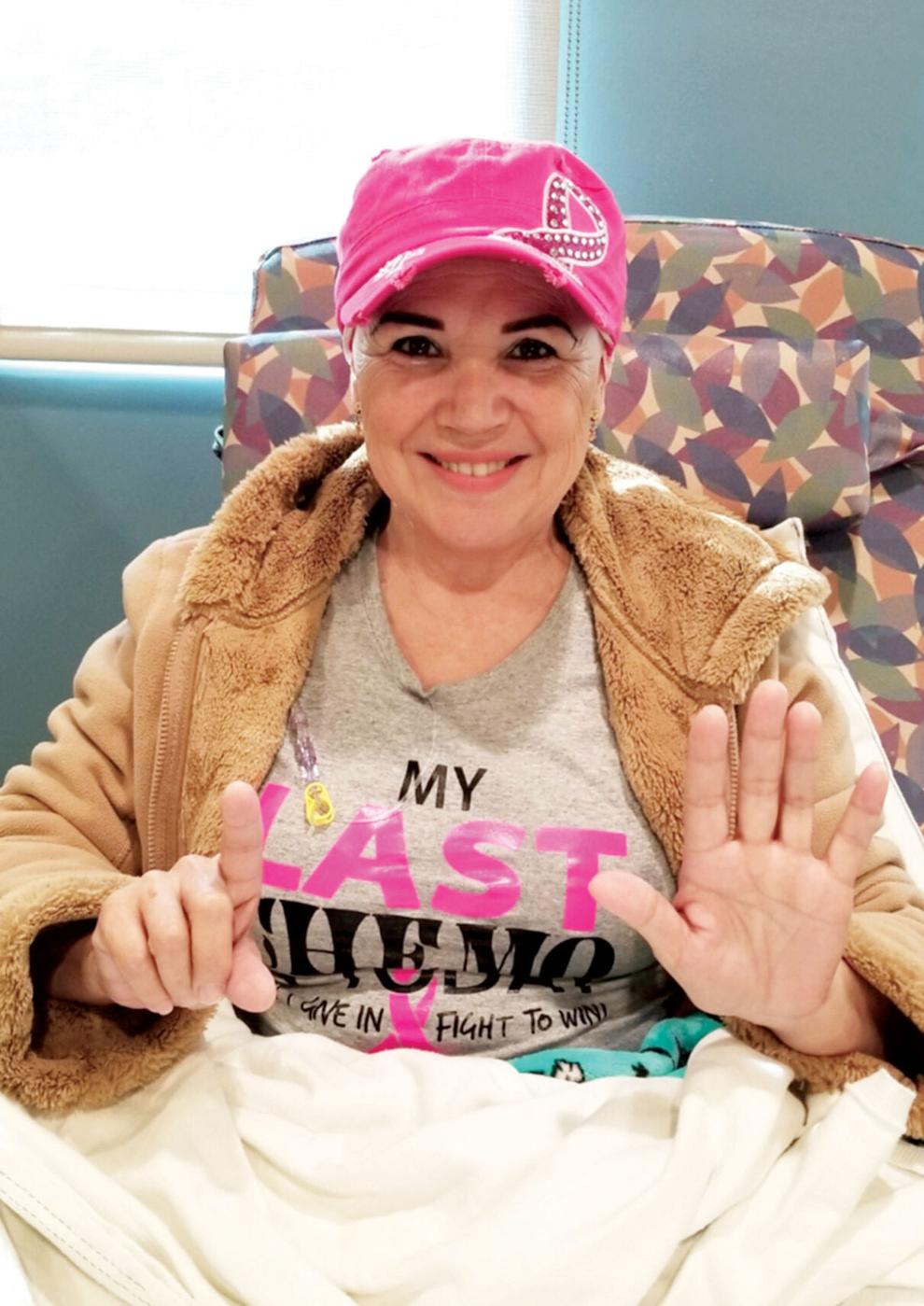 You see, by this point, Torres, already knew she had breast cancer, but she still held out some small hope that it could be a relatively minor case, like the one her mother, Cordelia, had beaten around 10 years prior.
It was not.
Through her daze, snippets of stomach-churning intelligence floated from Dr. Blair's recitation to nest in Torres's brain. Unfun descriptions like, "invasive ductal carcinoma," "stage 3," "highly aggressive" and "triple positive" painted a fairly dire picture. She didn't quite have an absolute worst-case scenario on her hands, but things were far worse than she'd ever allowed herself to imagine.
It all started a couple of months earlier, in the simpler, lighter before-times. Torres, now 56, was living alone in Brawley and was employed as a cafeteria worker for the Calipatria Unified School District. Life wasn't necessarily easy, but Torres was always very diligent in hunting for joy wherever she could find it. Her biggest sources were family and friends, many of whom attest to her desire to be a well of positivity, with her sister Hope being heard to remark that Nena is "the good sister … always calm and never mean."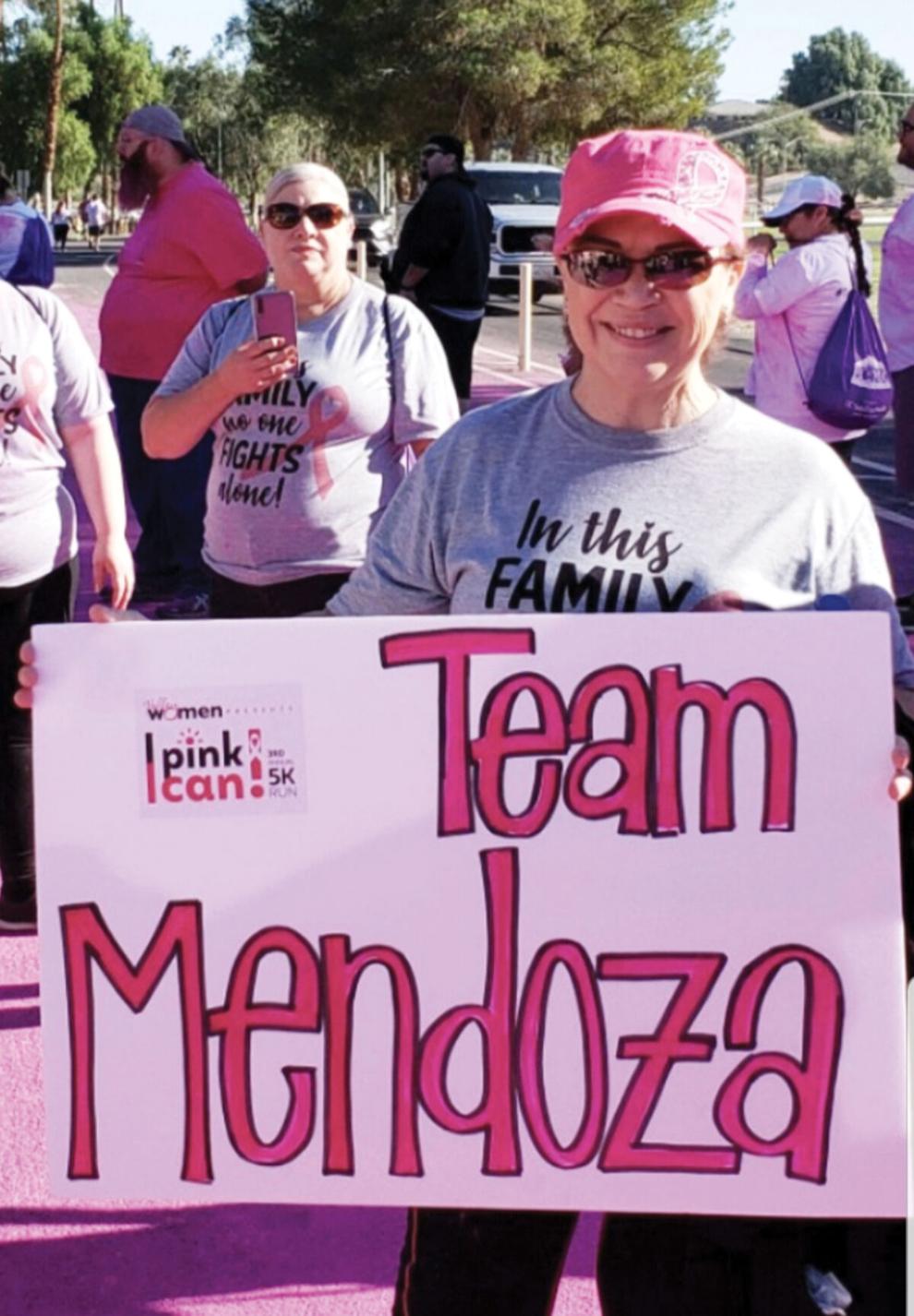 Then one day (there's always a "one day") Torres noticed something a bit strange. She was getting out of the shower when a routine towel-off was interrupted by the curious inversion of the nipple on her left breast.
"I was drying myself off and I turned and looked at the mirror and I noticed that that area looked a little different," Torres says, "And I thought, 'Well, that's odd.'"
Odd or not, her first reaction was to give her new indentation the brush off — "I didn't pay too much attention to it at the time," she says — but as the days progressed so did the indentation, feeding nagging doubts which finally prompted Torres to consult that trusty repository of all human knowledge, Google.com, two weeks later.
Instantly she was slapped with the Big C. "Right away, one of the first things I see, is that one of the main causes of [nipple inversion] is cancer," she says.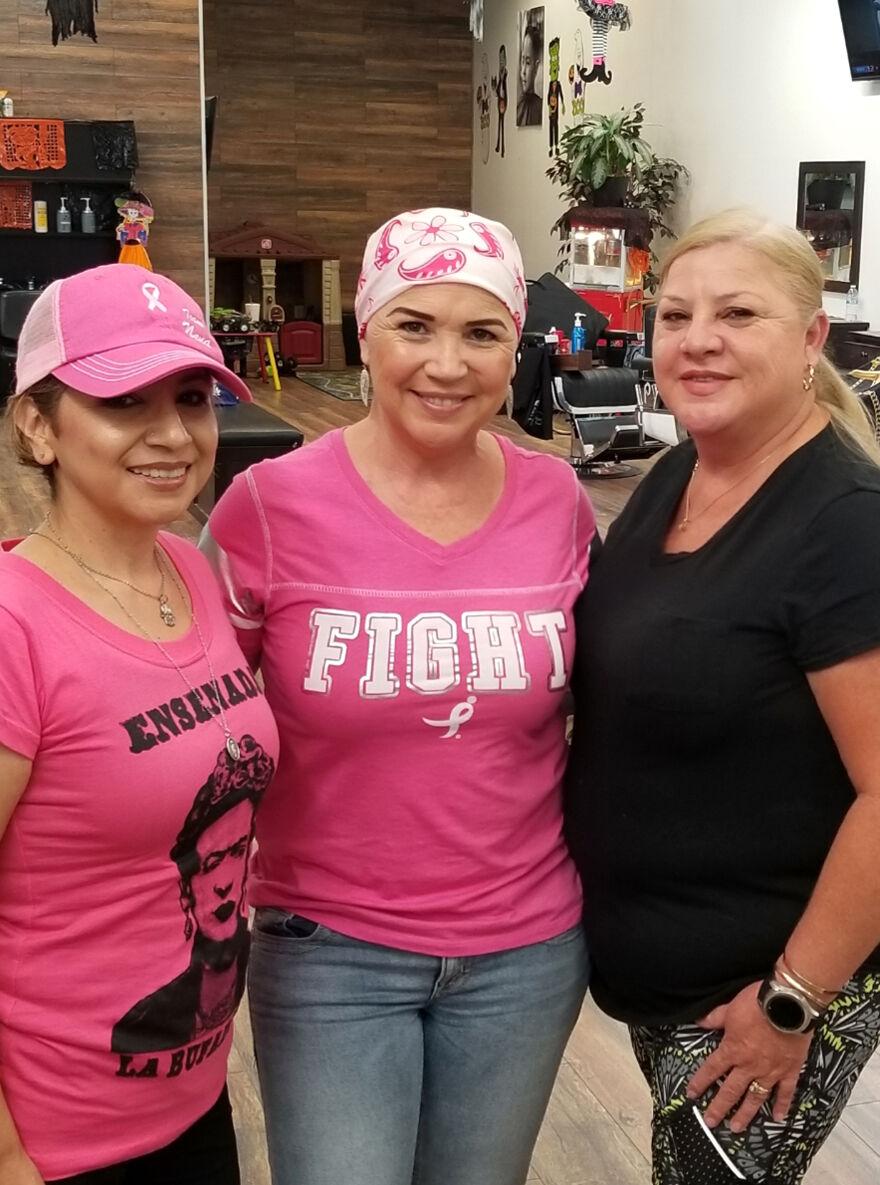 Still not wanting to believe — but knowing better than to take chances having witnessed firsthand her mother's battle with the disease — Torres reluctantly scheduled an appointment with her primary care physician, who subsequently scheduled a mammogram for Aug. 22, 2018.
She went and got it done, and down came the dominoes.
The mammogram confirmed there was a tumor, so on Sept. 5, she underwent a breast and armpit biopsy, which confirmed a carcinoma, segueing into her battery of tests on the 20th, a final diagnosis and her cousin's words coming at her from far away. It was also her father Robert's 75th birthday.
"Are you OK, Nena?"
There was perhaps a part of her that didn't want to be. A small part that might've been perfectly glad to dissolve into a puddle of misery right then. Torres admits that was the point at which the enormity of her situation came closest to crushing her. But after a hug from her cousin she quickly resolved to buck up — to be the Nena she always had been, the Nena her family would always expect her to be.
After a moment's embrace, Torres answered her cousin.
"I'm ready," she said. "I'm going to fight this. I'm not going to give in."
From that point on, things were good and decided in her mind. Whatever happened, she was going to roll with it and then roll through it.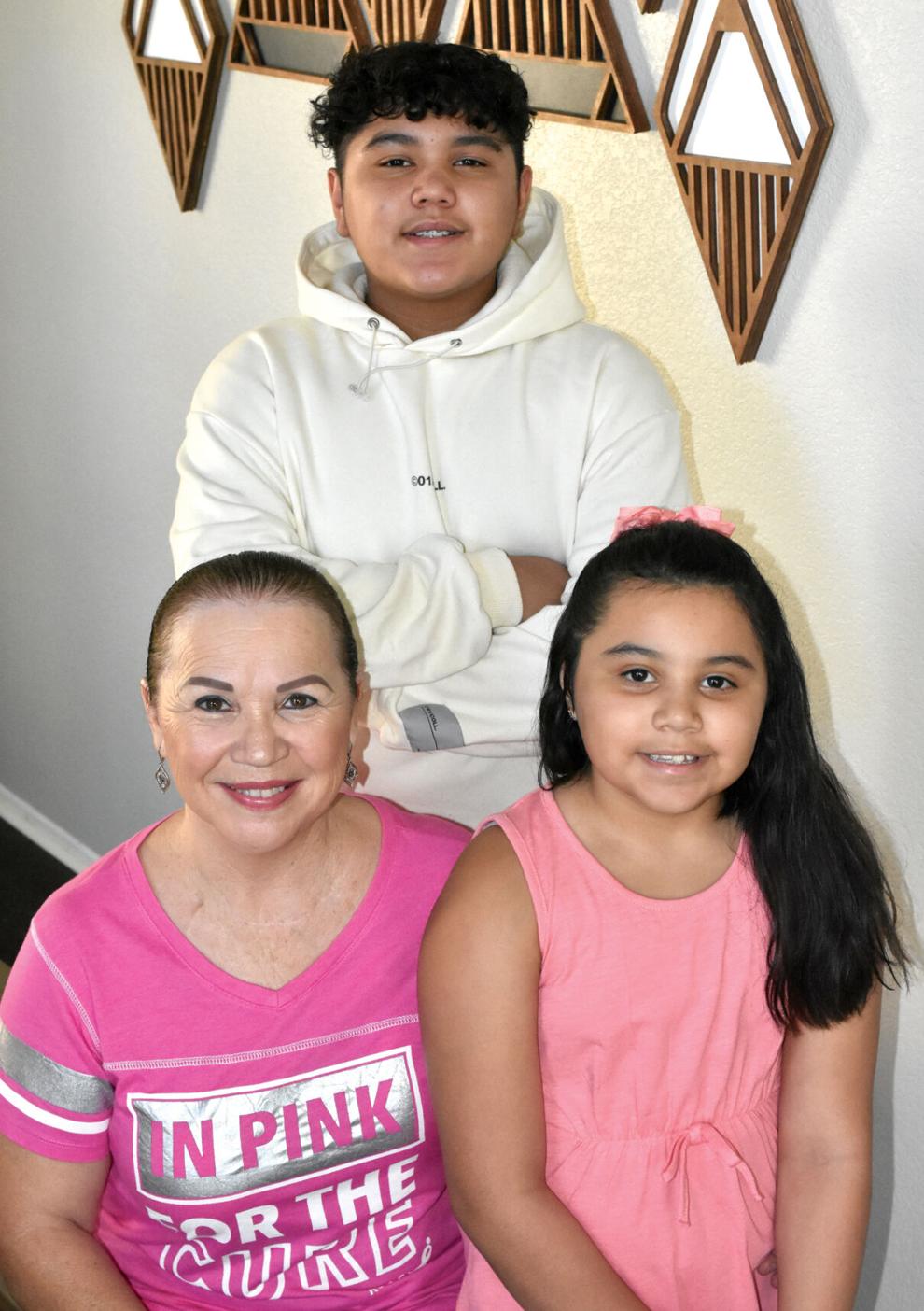 "I had my moment and then I shook myself off and said, 'I'm gonna have a positive attitude. I'm gonna focus on today no matter what comes my way. It can't be bad every day,'" Torres said, abiding by the overriding ethos that, "Just because I have a bad day, doesn't mean I have a bad life."
The "highly aggressive," "triple positive" (meaning that her cancer cells displayed estrogen, progesterone and HER2 receptors) nature of Torres's disease meant that there could be no stone left unturned when it came to treatment.
Chemotherapy, radiation, surgery, hormone blockers … they were all on the docket. And there actually is a docket. Like many cancer patients, Torres tracked her treatment in minute detail, and can, with fairly little notice, provide a complete timeline of tests, therapies and procedures dating back to her initial mammogram.
Hearing her list them all off can be a little dizzying. They come at you rapid-fire. In a movie they'd montage their way across the screen, allowing a complex sequence of events to be condensed into a punchy two-hour plot, but living through them took two years.
Those two years were full of plenty of unpleasant vignettes. Like Thanksgiving 2018, which came right after a chemo session. Torres was bald by this point, and — more relevant to Thanksgiving — her tastebuds were shot.
"Eating turkey was like rubbing cardboard on my tongue. I couldn't stand the texture of it" she said, "Not that I had much appetite."
But Torres refused to let her circumstances drain all the joy from the day, resolving to cherish the company, and injecting a note of levity into the proceedings by taking some keepsake photos with her bald father and son, Emilio (eldest of her three children, two of whom live out of state).
After four and a half months of steady treatment, Torres had made significant progress, but a decent amount of calcified tissue remained and doctors made the determination that a left mastectomy would have to be performed.
Torres had hoped to avoid this, despite the procedure being a strong possibility from the outset and, once again, experienced a certain degree of mental anguish, which was in no degree lessened by the fact that her initial surgery on March 5, 2019, was beset by complications, necessitating a follow-up on March 7.
Afterwards, alone at home and able to take a good, long look at herself in the mirror for the first time since her surgeries, Torres's veneer of cheerful stoicism cracked for a second and she had a bit of a cry. Whereas any image issues that had stemmed from hair loss could be assuaged by the confidence her hair would, after all, grow back, the absence of her left breast registered as a significant loss.
"I was completely missing that part of myself," she says
But, as before, Torres refused this ready-made opportunity to wallow.
"After a minute I shook myself off and I told myself that this didn't define me ... what makes me, me is who I am on the inside … the love I have to give," Torres says, adding that, "I could always be going through much worse things."
This chin-up attitude carried her through her whole ordeal, and while she gives ample credit to the unflagging support of her family, local organizations like the Imperial Valley Cancer Support Center in Brawley and her medical team for helping to see her safely to shore (past radiation burns and abscesses and rejected medical appliances and every other thing), the thing she seems to deem most essential to her success versus cancer is her eternal belief that she would, in fact, succeed.
Officially cancer-free since 2019, Torres is now in the last legs of her recovery process and is scheduled for a reconstructive surgery in October and is looking forward to seeing all of her kids and grandkids under one roof this Christmas (which is also her birthday) for the first time in years (COVID-permitting).
She's been through a lot, but has come through it about as cleanly as one could wish, bumps on the road aside.
Nowadays if anyone should happen upon her and ask her how she's doing, her response is always the same: "I'm doing great!"