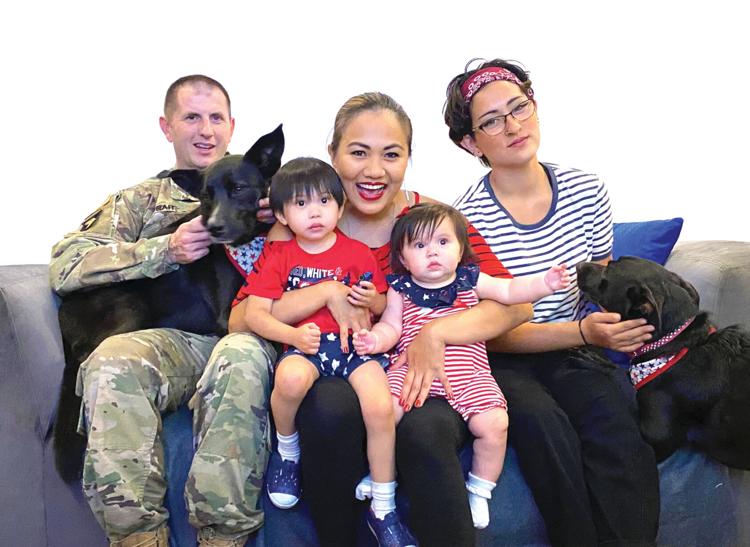 Since December 2017, Jhoselyn Ramirez-Strait has been a stay-at-home mom. She's also been a busy and savvy entrepreneur.
Ramirez-Strait's home, in fact, could use its own business directory as it serves as headquarters for no fewer than three separate enterprises.
One is a photo booth service for parties called Elite Photo Lounge. Another is a distributorship for a line of nail products called Color Street. The third isn't really so much a business as a labor of love. She recently taught herself how to make face masks for donation to essential workers. She's sewn hundreds of them so far.
She's also studying to become a real estate agent.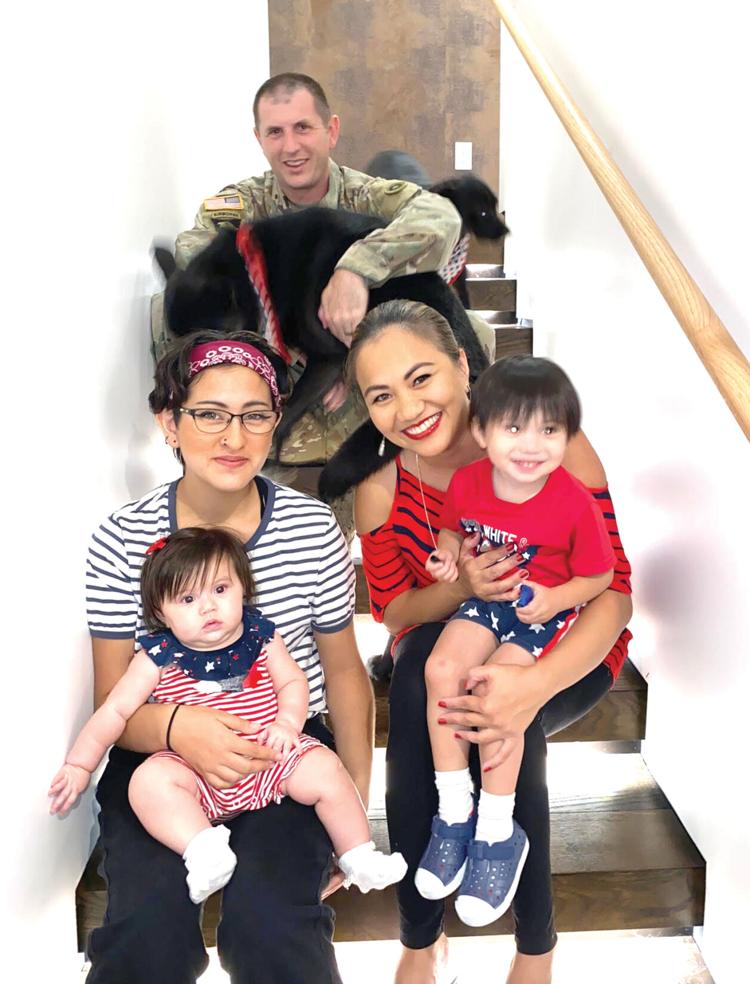 All of these projects are meant to work around Ramirez-Strait's top priority, which is being there for a family consisting of a husband, a teenage daughter, a toddler son, an infant daughter and two dogs.
Husband Brian Strait, whom she married in 2016, is a supervisory Border Patrol agent at the Calexico Station. He's also a member of the U.S. Army Reserve and is currently stationed in west Los Angeles on active duty in support of Operation Enduring Freedom.
His wife tries to make it a point to visit him with their kids wherever he is stationed, whenever it is practical. Plus there's always the possibility of transfer, so it helps that Ramirez-Strait's enterprises are portable.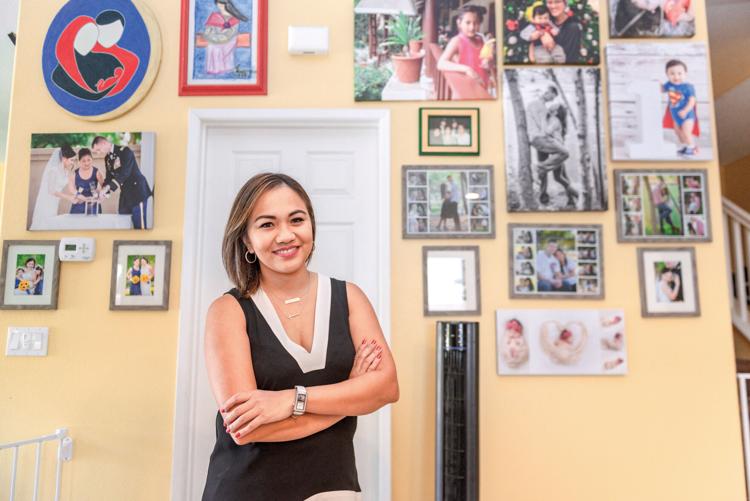 Because Brian's duties keep him away from home frequently, Jhoselyn often finds herself as the sole adult in the household.
"I enjoy working for myself for the most part and controlling my schedule," she said. "With all my kids and all their different needs, and my husband being gone a lot, I want to be there for our kids. I want to be there for my family when they need me, but also still contribute financially. And kind of to do it for myself, to feel somewhat independent and also productive — just operate my businesses from home in my own time."
Building to a business
Born in the Philippines, Ramirez-Strait and her family moved to the United States in 1997 while she was a teenager.
She grew up in Torrance, Calif. While in college, she worked for a photography studio, and gained considerable experience in photography.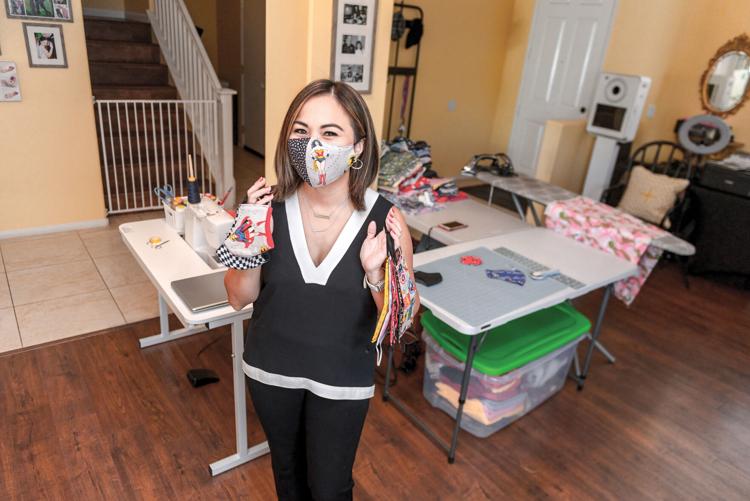 This experience, naturally, would become useful later when she started her photo booth business, but before that, she spent several years working as a civilian employee for the military. She first worked in Army Reserve family programs. Most recently she worked as a Southern California consultant for Military OneSource, which works with all military branches. The work was consistent but required a lot of travel.
As part of her work with the family readiness groups in the Army, she and her colleagues would think of ways to fundraise for their military units during deployments — and also draw attention to their informational booths they would set up at events.
The idea came to Ramirez-Strait to set up a do-it-yourself photo booth.
"We'd take pictures of the family members and their soldiers before the soldier would leave for deployments, and that was their keepsake for that event," she said. "I just thought that it was really, really fun — just capturing memories for people during that special occasion."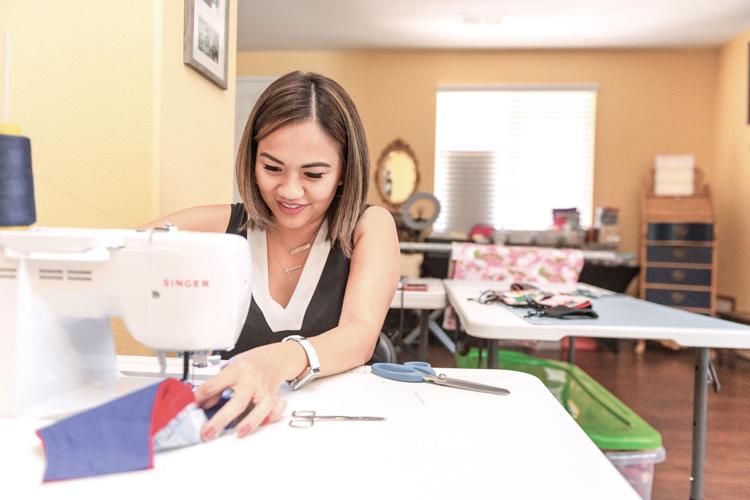 The idea was successful enough that she stuck with it, and after some fine-tuning, she turned it into a part-time business in October 2013. The new company, Elite Photo Lounge, grew enough to receive bookings for events throughout California. This allowed Ramirez-Strait eventually to give up her military job and rely on the photo business for income.
It was early in the development of that business she met Brian, who was one of her first clients in the military community.
The Ramirez-Strait family, because of Brian's service, has moved all over Southern California -- from Los Angeles, to Orange County, to San Diego, and, most recently, Imperial.
This has allowed Jhoselyn to develop connections throughout the state and expand her business. Her team consists entirely of military spouses outside Imperial County who run photo booths for events in their respective areas.
Ramirez-Strait's position as an El Centro Chamber of Commerce ambassador has helped develop the business locally. She also lets her teenage daughter and her friends work the booth at some events.
One thing leads to another
While attending a vendor event in March 2018, Ramirez-Strait was introduced to a line of nail care products.
She tested them by doing her own nails at home and found she appreciated both the results and the fact it took about 10 minutes to do. With her responsibilities as a house mom, she found the few hours she would spend going to a nail salon was inconvenient.
Certainly she couldn't be alone in this feeling, so she looked at selling Color Street nail products from home. She's become successful to a point where she has about 40 other independent stylists in her sales team.
This has been fortuitous, because with the COVID-19 pandemic putting the kibosh on public gatherings, demand for photo booths has been nil (Ramirez-Strait has more than seven photo booths collecting dust in her garage). Plus, with professional nail salons closed, the market for do-it-yourself alternatives has thrived.
Ramirez-Strait promotes her two businesses using the social media platforms YouTube, TikTok, Facebook and Instagram.
"I try, but it's hard to keep up with that technology," the 38-year-old said.
Even so, she hasn't stopped trying to expand her skill set. In March, she completed a course to sell real estate. However, the pandemic has prevented her from scheduling her state licensing exam.
A woman of action
Sylvia Preciado Platero, who ran Imperial County's American Red Cross operations for many years, recently said of Ramirez-Strait, "She does it all, everything ... and when someone needs help she steps up. She's a woman of action."
That starts the explanation of why Jhoselyn started making face masks.
She took up the project in April after seeing a post on Facebook from a friend who asked if there was anyone who knew how to sew, as she would send fabric and elastic to make a few masks to be donated.
While she had her own sewing machine (which she hadn't used in years) and a basic understanding of how to sew, Ramirez-Strait had no idea how to make face masks.
Nonetheless, she answered the call.
"It took a long time," Ramirez-Strait, who used YouTube videos for guidance, said.
She eventually made the masks, and shipped them to her Facebook friend, who donated them to a hospital in her area.
Ramirez-Strait posted a picture of the masks on her Facebook page and began receiving messages from people, inquiring if she can make them masks.
She enjoyed creating her first small batch of masks. So, after going out and purchasing the needed fabric and elastic, Ramirez-Strait turned herself into a mask-making machine.
"Now, I'm sewing like every single day," she said. "That's part of my daily activity. I wake up, get my kids fed and everything and, when they don't need me, I'm sewing."
As of July, that spare time and effort yielded about 750 masks.
She's donated masks to military personnel (including her husband's Army unit), healthcare workers and a few charitable organizations, both local and out-of-state.
While she couldn't provide a number of hours she's spent making masks, Ramirez-Strait explained that, once she puts her kids to bed, she gets right back to sewing.
"Sometimes I find myself up at 4 or 5 a.m. still sewing," she said. "And I'm like, 'OK, I need to stop.'"
To avoid burnout, she took a two-week break in July and since has limited the number of hours she spends making them.
"I guess I'm just grateful to be able to offer something that I can, like a skill and a passion that I can use to contribute in a little way to the community," she said.
Jhoselyn said she's willing to continue making face masks until the demand for them ends.
"I just focus my time and efforts right now on making the face masks and filling those needs," she said. "Once events start picking up again, I can just relearn how to do my photo booth business and rebuild that — whenever that time comes."