In 2019, Vanesa Zendejas felt a tiny bump in her breast; doctors didn't believe it could be cancer.
"They told me it was too small and sent me home," said Zendejas, a Brawley stay-at-home mother of four.
Her young age, non-existing family history, and size made doctors disregard her cancer diagnosis. Nonetheless, she went back to seek medical attention.
"It was getting bigger, and they told me it was because I was drinking too much caffeine," mentioned Zendejas.
After having symptoms such as weight loss and fatigue, in June 2020, she did a mammogram that detected a tumor; she compared learning the results to receiving a death sentence.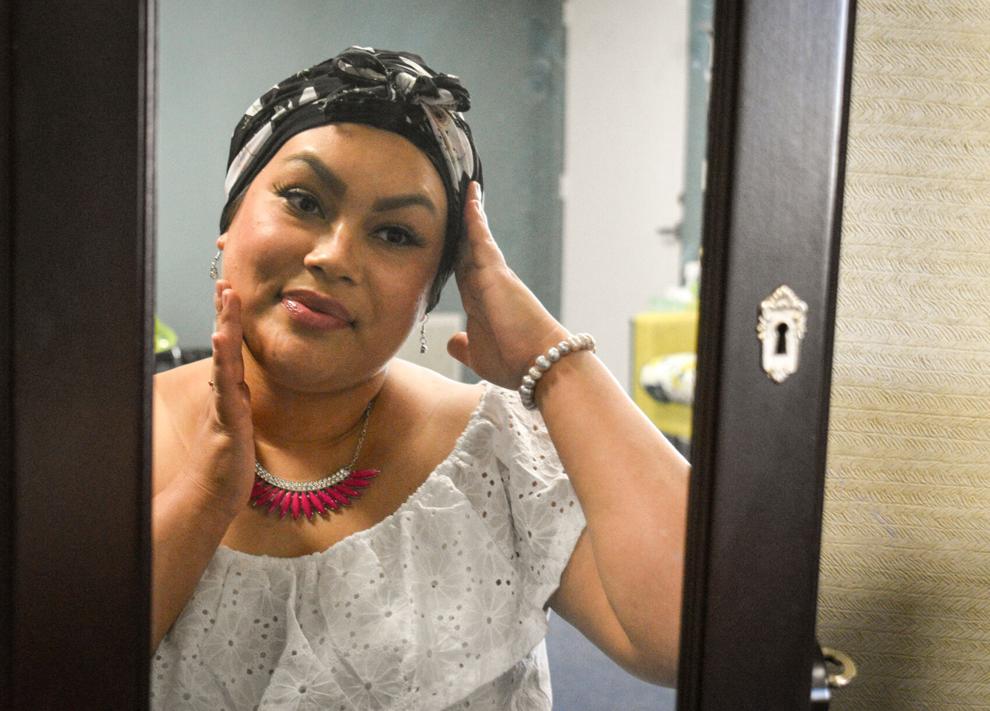 "I was in shock and scared," said Zendejas. "I didn't think that was going to happen."
Zendejas needed to stay strong as she received the diagnosis while sitting next to her daughter, who was also upset. When she talked with her family, they also asked: 'where is it coming from?' as cancer was not a disease detected among them before.
"Everybody was sad; my kids and boyfriend told me that I was going to get through it," mentioned Zendejas.
Doubtful thoughts about her present and fate crossed her mind.
"I just stopped asking 'why me?' because I was just keeping myself back, and I needed to go forward," added Zendejas.
During the early months of 2021, she went to UC San Diego Medical Center, where they did a biopsy. Doctors diagnosed Zendejas with stage two Female Estrogen Positive Breast Cancer. Her first step toward battling for recovery was a Lumpectomy surgery in August 2021.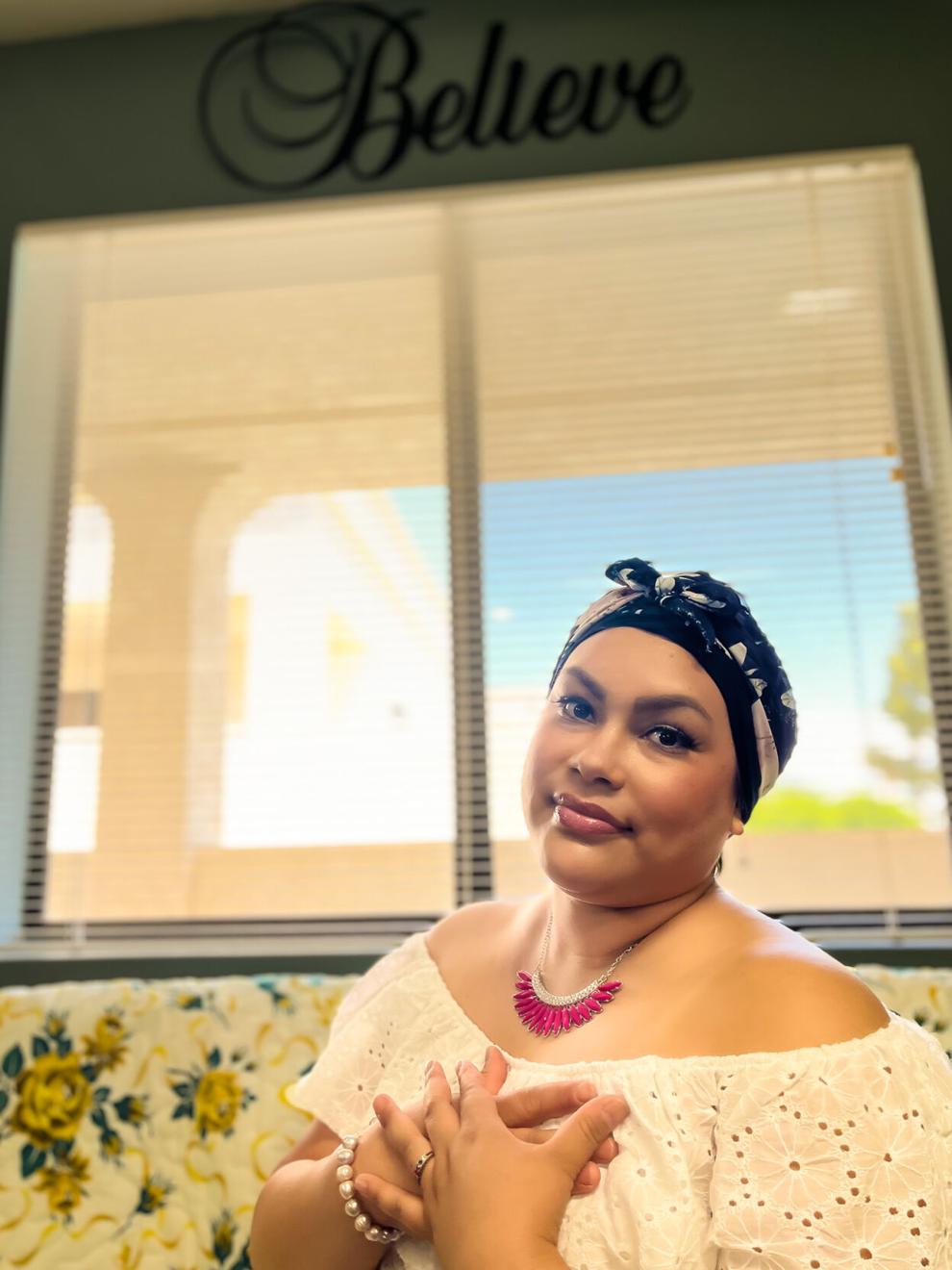 "I was excited to get that tumor out," said Zendejas. "I got prepared and cleaned the whole house."
Despite Zendejas having a high chance of survival, the process was not easy. After the surgery, she went through chemotherapy sessions, the most challenging moment of her journey with cancer.
"Nausea and throwing up were painful; I couldn't move," added Zendejas. "Watching my kids see me go through that was hard."
During chemotherapy, Zendejas started losing her hair and decided to cut it; her boyfriend and kids helped her endure this vulnerable moment. She was thankful for their support as they reminded her of her beauty.
"I just had to hold back my tears and blocked everything," added Zendejas.
In the middle of the treatment, she thought of giving up and mentioned that battling cancer feels exactly like that, a battle.
"It was exhausting and painful; I thought I couldn't do it anymore," said Zendejas.
She went through eight rounds of chemotherapy starting in November and spent the Christmas holidays under treatment. When concluding, Zendejas started with 25 sessions of radiotherapy in March.
"After so many rounds, it burns your skin, but I got through that one better," shared Zendejas.
Being a parent and a cancer patient is challenging, but Zendejas found in her children the motivating force to keep through and not prevail.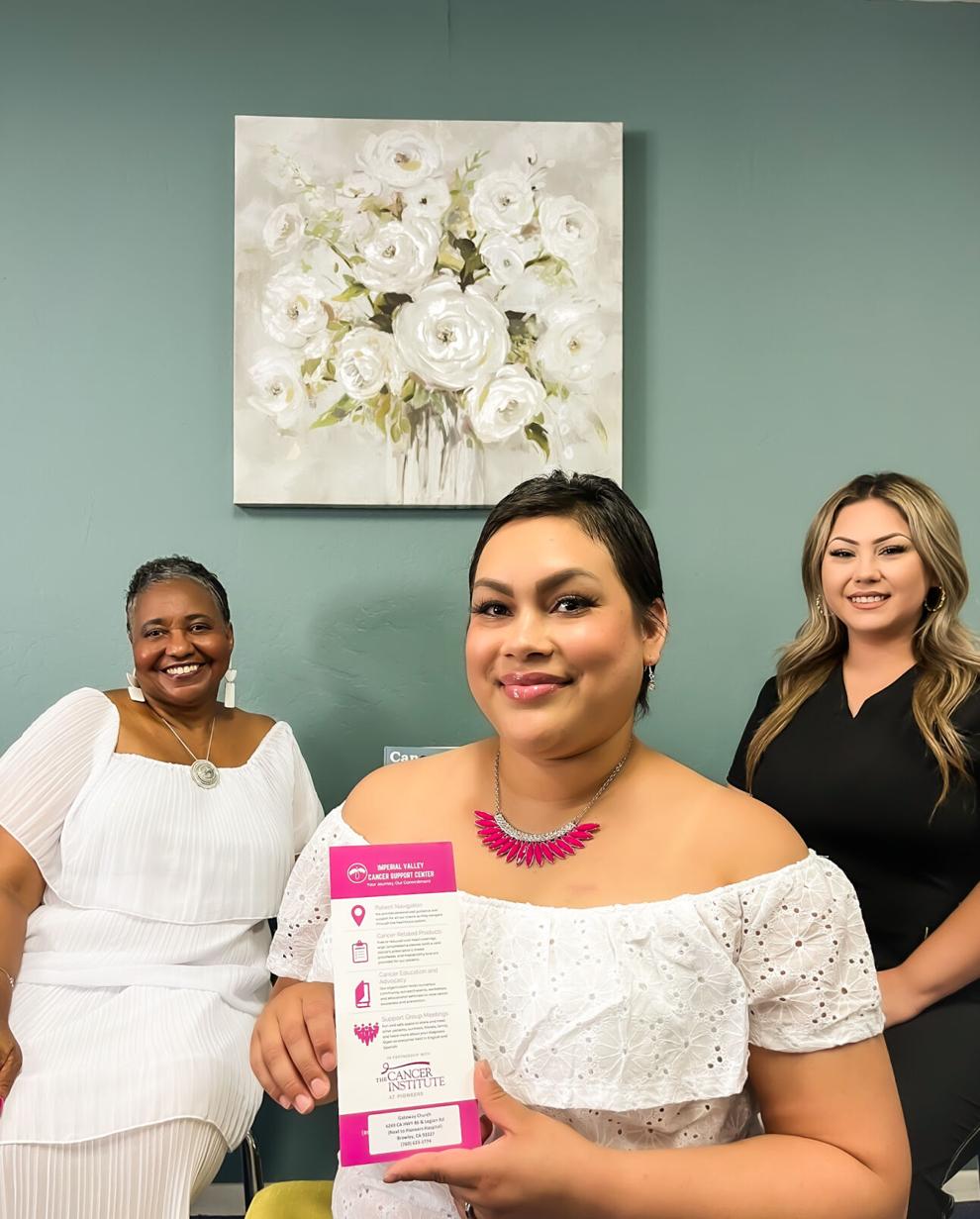 The Imperial Valley Cancer Support Center was able to help navigate her through this journey. They provided educational material, information on what to expect after the surgery, transportation assistance to her appointments in San Diego, and headgear during the treatment.
"Even though there is a dark day when diagnosed with cancer, brighter ones are ahead," mentioned Oreda Chin, executive director at Imperial Valley Cancer Support Center. "That is what we saw in Vanesa."
She was surprised at Zendejas's young age but the center embraced her. Chin described Zendejas as a strong, beautiful young woman.
"I am sure she was fearful but encouraged," added Chin. "She had a great attitude, and it has a lot to do with healing, especially through a journey with cancer."
She added the center celebrates all of its patients that go through treatment and are in remission.
"It's truly a blessing to see them come back and have hope, and feel just like Vanesa," mentioned Chin. "Vanesa being one of them; to see how she came, lose her hair, give her a wig, and then see her hair grow back and to see how beautiful she is, that's what our center is about."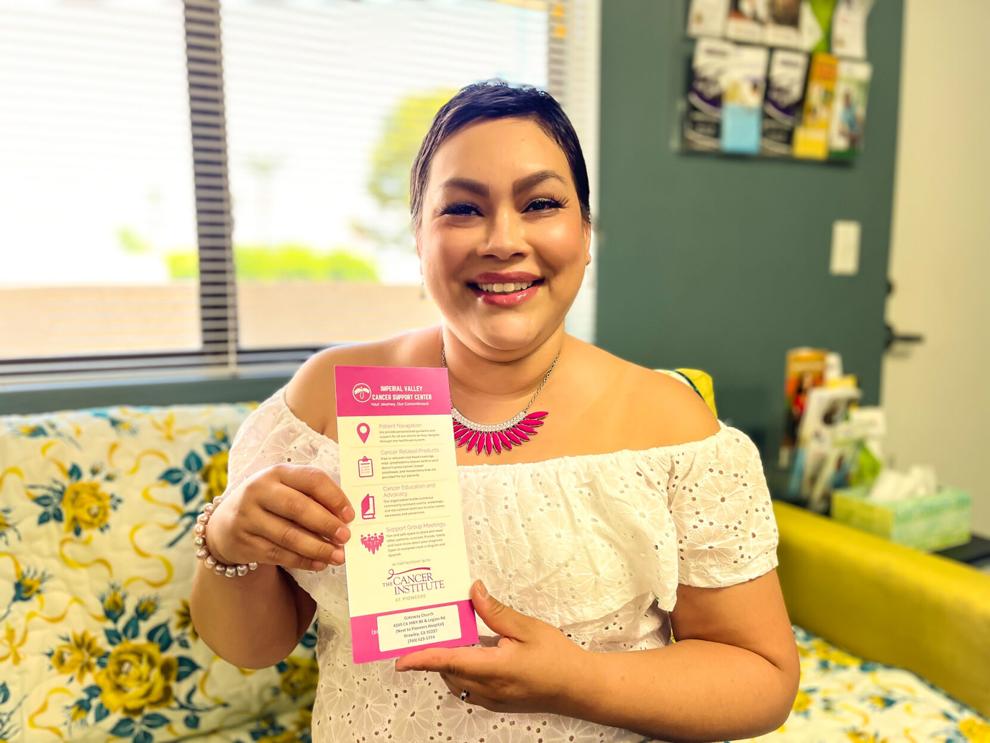 Zendejas performed a mammogram in June, that showed the tumor was gone, she was now cancer-free.
"I am happy and ready for a new chapter," said Zendejas with a smile.
She thanks her boyfriend, Mark, family, Imperial Valley Cancer Support Center staff, and all for the prayers and support that gave her the strength to fight cancer.
Zendejas described cancer as something awful. Despite adversity, her illness left a lesson.
"Be happy all the time and be nice to others," added Zendejas. "Treat your body."
After this experience, she considers that creating breast cancer awareness during October is important; for women and men to know their bodies. During her treatment, she was surprised to learn the number of men that also were going through the same situation.
Zendejas recommends seeking attention if you start noticing changes in the chest area.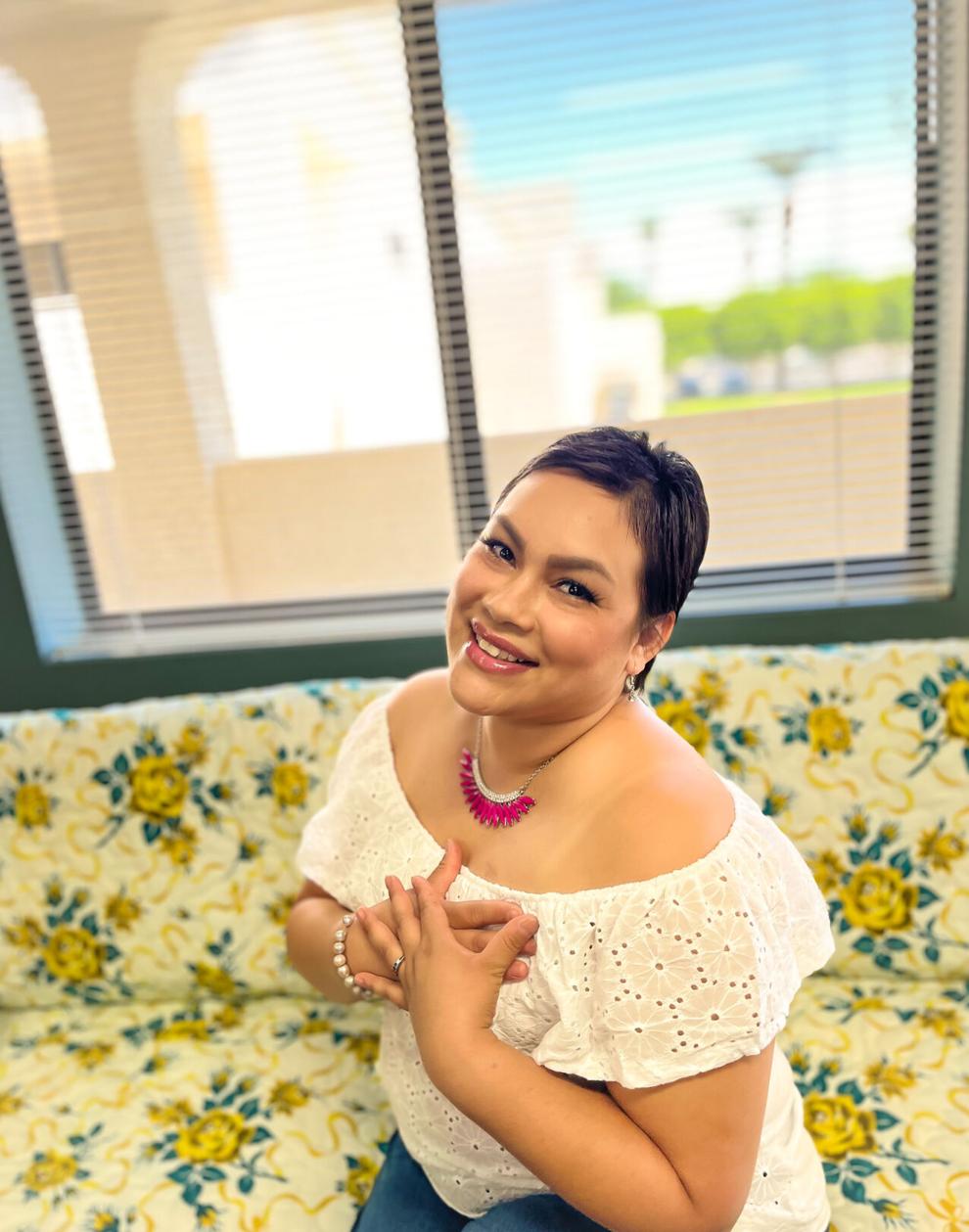 "Keep pushing; I would've been diagnosed in 2018 if they listened to me," said Zendejas. "If you feel something wrong with your boobs, go get checked."
She looks forward to her future and intends to enroll as a registered nurse to support women who are going through the same experience.
"You'll get through it, stay positive, I know it's hard but stay positive," added Zendejas. f